"They say 'you never know the value of a moment until it becomes a memory'. Thank you for capturing our memories
- the most priceless gift."
Irene & Nemanja
I often say I need the full story before I tell your story, which is why I love to get to know my couples well before the wedding day. But first, here's what you need to know about me: my approach is comprehensive, caring and committed. Results speak through the photos themselves, as well as the love notes like these, sent from happy couples.
My goal is to preserve your wedding memories so that the love and magical delight of your special day sustains your entire marriage. This means I look for moments that have the power, years later, to bring those happy memories rushing back. It's my purpose and my privilege. I help couples forever cherish the day they've been dreaming about. That's why my work and customer service doesn't stop at the goodbye circle.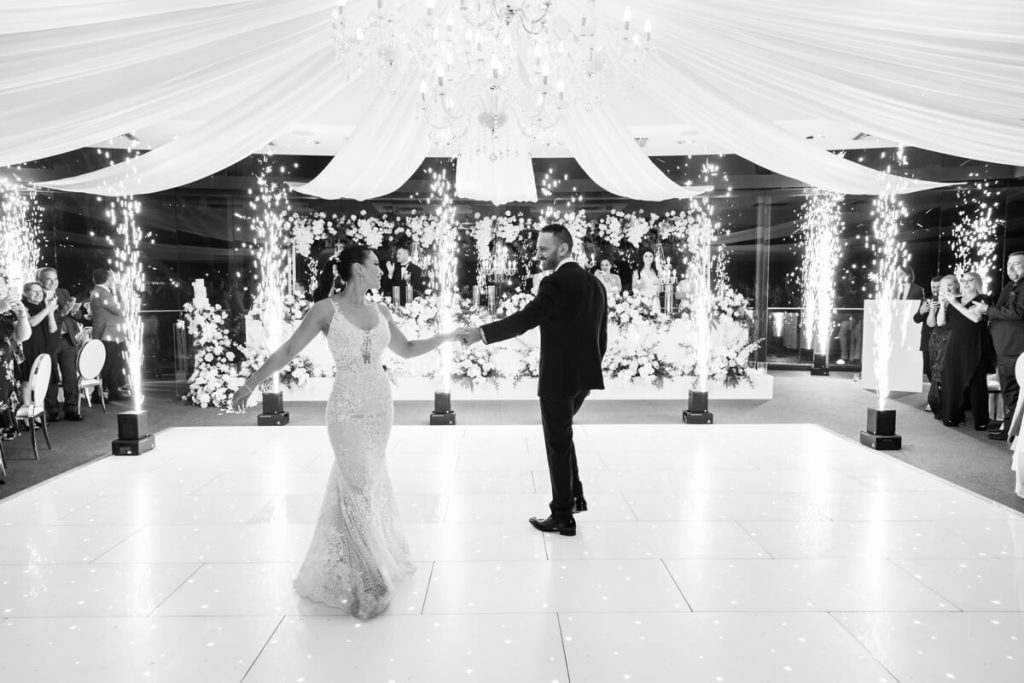 Once you return from your honeymoon, still basking in wedded bliss, we work together to create your perfect wedding album. Call me professional, call me dedicated, but I insist on doing the things that you'll be too busy to get to once your wedding is over and you're building a life, house and family together. (Trust me –life goes on really quick after the wedding, and you'll be glad I took care of your album for you to enjoy.)
After you've had a look at this page, make sure you check out my products, services and pricing page here.
Step 1: Let's chat!​
Upon your initial enquiry, we'll have a bit of a chat about your wedding day and what you're looking for photographically speaking.
I'll send you through my wedding photography experience guide to look through and discuss with your Fiancé.
You can find some information here about the investment, and products and services available.
Step 2: Catch up
You've read through all the gorgeous info I've sent you, you've fallen in love with my work, I'm offering what you're looking for, and you've discussed everything with your Fiancé. 
You're both on board, so it's time to catch up to make it official! We'll get to know each other better in person, chat about your beautiful wedding day, do a timeline to help your day run smoothly, and look through some stunning sample albums.
The online booking paperwork will follow this appointment to get you officially booked in! Yay!
Step 3: Optional engagement shoot
I adore these shoots because it gives you the opportunity to celebrate your engagement and create some loved up portraits without the timing and location restrictions of a wedding day. And it's a great excuse to include your furry friends in all the fun! There's just something about getting dressed up, and spending some quality time together and creating new memories, that I feel makes a significant difference to your wedding photos too. It's a win-win in my eyes. I generally like to book these shoots 6-8 months before the wedding so we can also take advantage of a different time of year to your wedding day. To find out more, check out my portraits page for info on how it works and products available.
Step 4: Pre-wedding meeting
About a month before the wedding, we'll catch up again in person to go through all the final details for your big day. 
Prior to this appointment, I'll send you through an extensive questionnaire to fill in so we don't miss any important details of your day. During this appointment, this is also when we book in your album design consultation appointments after your wedding/honeymoon.
Step 5: Your day is finally here and you're getting married!
YAY!!! Alanna and I are so excited to share such a magical day with you both and your friends and families! Our standard coverage includes one photographer each during the preparation parts of your wedding day, then from the ceremony onwards, we photograph the day together all the way through to the formal entry of your reception. Additional coverage can be booked if needed to extend throughout the reception.
Step 6: Album Design Consultations (x2)
During your first album design consultation appointment, you'll get to see all your wedding photos for the first time on the big screen! I'm there to help you every step of the way with choosing the best possible photos to tell the story of your day. The second appointment is held the next day while everything is still fresh in your mind, but the focus of this meeting is the design, story and flow of your wedding album. You'll also have the opportunity to order additional products such as parent albums and wall art. A 50% deposit is required during the design consult, and the balance is due once your album is ready to order. Once the payment is made, your digital images will be sent to you while we wait for your new family heirloom to be printed! You must both be present during these 2 appointments.
Step 7: Album and Artwork Pick Up
Your album and any wall art will go into production straight away, and as soon as everything is ready to be collected, I will be in touch to arrange an appointment for pick up. Wedding albums take anywhere between 8-14 weeks, depending on the time of year and workload. All your albums and artwork come with a lifetime guarantee, and are made from the highest quality materials available.
Step 8: Let's keep in touch for the next important milestone!
It's such a privilege to be welcomed back for important life chapters when your family grows. My services don't end at the wedding. I often become my couple's lifetime photographer as they trust me with bumps and babies, Christenings, milestone birthday parties, family portraits as their family grows and even extended/generations family portraits.
Have more questions? Check out my FAQs and read some reviews to help you with your decision.