CELEBRATE THE BEGINNING OF LIFE'S JOURNEY
Let me capture this momentous occasion for your new family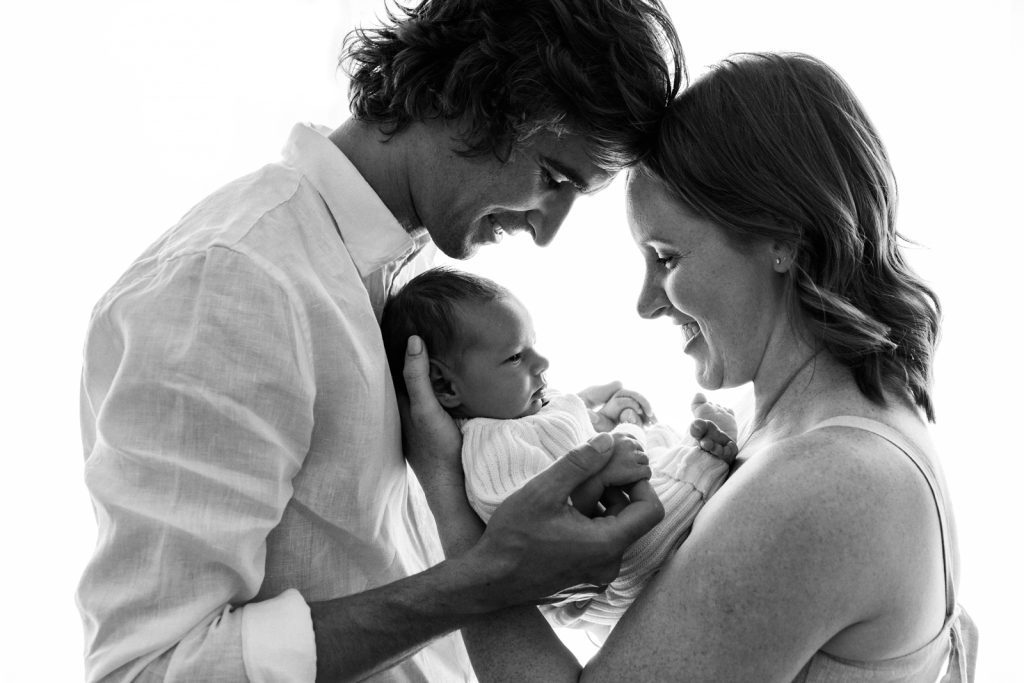 Your perth newborn photographer
There really is no time like the present.  
The 'newborn bubble' is one of the most beautiful moments in life.
As a Perth newborn photographer, I capture the memories of your newborn which make your heart smile. 
The memories of your new little love, the precious life you've created, and their first few weeks in this world. 
The memories you'd love to soak up and tuck away for a rainy day, so you can look back and reminisce on how tiny they were. Imagine being able to feel that rush of wonderful feelings all over again when you reflect back on how much your baby has grown?
Being transported back in time to remember those long feeds, and the hours you spent just staring at your little one in awe of what you've created, is priceless. 
They say that you never truly know the value of a moment until it becomes a memory. 
I'm here to help you fill your memory bank and freeze the time in your newborn baby's first few weeks of life, allowing you to treasure those priceless memories forever and ever. 
I SEE YOU, BEAUTIFUL MAMA TO BE
So, who are you and why are you here? 
You're a beautiful mama to be, and you're sentimental at heart. 
The little person you're growing inside of you is your whole world. 
You're here because you can't wait to meet that little person and experience everything those first few newborn weeks will bring. You want to capture this special little being while they're still teeny tiny and before those newborn moments are gone. 
You've heard the days with a newborn will be long, and the nights even longer, but the weeks are short, and before you know it, your beautiful baby will be a newborn no more. 
You value the investment that is photography, because you see it for more than that. 
You see photographs as priceless moments you can treasure forever when transformed into beautiful tangible memories. 
Memories your baby will one day be able to enjoy too, as a toddler, then as a child, a teenager, and one day an adult, and look back on their life and know how loved they are. 
To our beautiful friend Erica, THANK YOU from the bottom of our hearts for doing our maternity shoot and being a part of this family milestone. You've been such a wonderful friend and support! They say friends are the family we choose for ourselves, so I am very blessed to have you as part of our lives!
Awwwww Erica! Your work is amazing! Every emotion of love and happiness is captured. You truly are magical. This album is so much more than I could have ever imagined. Thank you a million times.
OMG Erica!!!!!!! you're a legend! Thank you so much for your quality work. Our wall art and album are amazing and we both love them. Thank you so much!
nurturing those newborn moments
Whilst I know the first few weeks of a newborn's life can be challenging, (and there are moments that aren't quite so magical) through my photography, I'll help you nurture and preserve the moments that shine the most. 
Your heart is truly going to explode with more love than you ever thought possible and this is precisely the feeling I want to help you capture in your newborn photos. I know you know, the newborn phase is a short one, and often a very blurry one within that sacred baby bubble of yours. I would love to help you document and celebrate your new family. 
I'll take newborn photos that will stand as a permanent reminder of that special time in your life. The one where you were sleep deprived, but completely and utterly in love, and in absolute awe of the beautiful little person who's stepped into your world and forever imprinted themselves on your heart. 
Celebrate the new life you've created
The newborn phase is the shortest phase of life. 
I make it my mission to help you you celebrate the new life you've created before your little one is a newborn no more. 
My Perth newborn photography services allow you to take time to enjoy the experience of having a newborn shoot and treasure this fleeting newborn stage while you're still in it, before telling the story of your new found life and love with breathtaking images. 
Together, I'll help you celebrate the new life you've created, your little family and all that represents for you – whatever that may be. 
little sessions, for your little one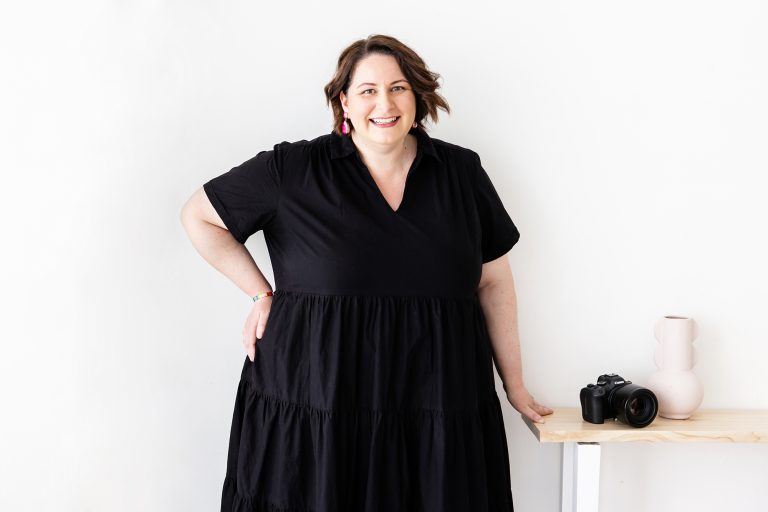 My Perth newborn photography sessions are held in my Bedford studio. Your photographs aren't just for your new bundle of joy, and can include your whole family to capture every bond and connection. 
The best time to book is as early as possible in your pregnancy journey, to ensure I'm available around your baby's due date. 
I recommend scheduling your newborn session within two weeks of your baby's birth – this is when your baby is the most relaxed, curly and sleepy, making it the best time to pose them. After this, they become more awake and alert, so the photographs we'll be able to achieve may be a little different, but I can certainly photograph your newborn at any age. 
These sessions usually take 2 hours, allowing time for any settling and feeding. 
I know what you're thinking… newborns don't have a calendar in there and they certainly don't know how to stick to a schedule. So, what if your baby comes before or after their due date? 
If your little one is born within a few days of their due date and our booking date, there will be no need to change your booking. If your baby comes more than a few days early or late, please let me know as soon as possible after the birth (get your partner to do this for you, so you can rest), and I'll move the date for you. 
Don't worry, I'll make sure you don't miss out on photographing these treasured newborn moments. 
Is it time to book your newborn session? Take a peek at the client experience…
During our discovery call, I'll take the time to get to know a bit about you, your family or loved ones and the type of portraits you're looking to capture.
Woohoo! It's time! 
Fun times ahead with your favourite humans (and maybe pets too!) at a location of your choice!
You're invited to watch in wonder, as my studio transforms into a cinema room, ready to view your beautiful images on the BIG SCREEN!
Whatever products you chose for your home, it's sure to transform the room, add character and personality, warmth and comfort, and most importantly tell your story.
special moments to display forever
Now that we've frozen some of the most special moments in time and captured your story with beautiful photography, how will you display your photos in your home?
Your photographs celebrate the new life you've created, and your maternal strength and beauty, so these photos deserve to be treasured and remembered – not forgotten.
From wall art that speaks love and fine art albums that tell a story, to timber folio boxes that showcase your most special moments, there's a photography product that's right for you.
Are you ready to book in your newborn session or find out more? 
From here, we'll book in a discovery call to discuss you, your family and your photography needs. 
Having a phone chat is the quickest and best way for me to find out what you need, how I can help and for us both to get a 'vibe' for each other and make sure we'll be a good fit to work together.