I'm so excited to see you and your family at this year's Christmas experience photo shoots! 
This year's set is going to be predominantly ruby red with hints of gold and warm, brown tones. The red wainscoting wall is going to be the main backdrop, and dressed with plenty of Christmas attire and some super cute props for the kids! 🥰 
To best help you prepare, and enjoy the most wonderful experience, you can find some helpful information below. 
If you have any questions at all, I'm just an email or phone call away.
Erica xx
Please make sure you allow yourselves plenty of time to find the studio, park and get the kids/dogs organised. Make sure you arrive at least 10 minutes early for your shoot. I want to make sure you have the best experience, and are not flustered on arrival!
The address is 1072a Beaufort Street, Bedford.
There's parking bays right out the front of the building, and also next door. Please enter through the door on the far left (see the big green asterisk), and be aware there's one flight of stairs to get to the studio.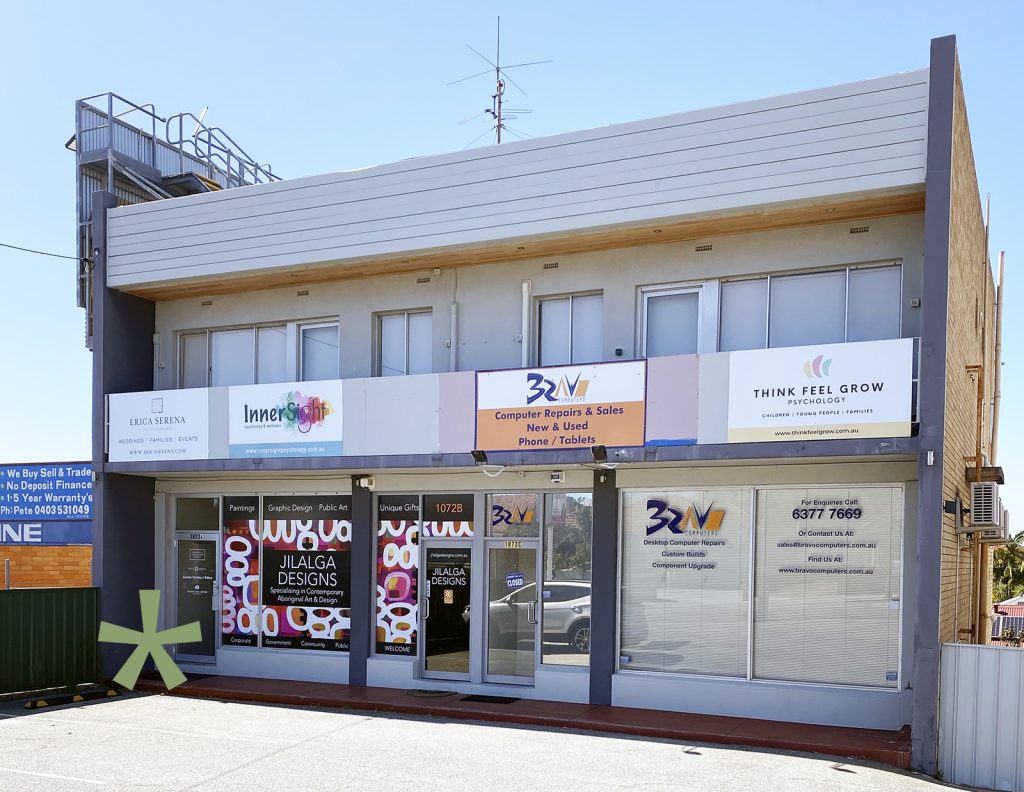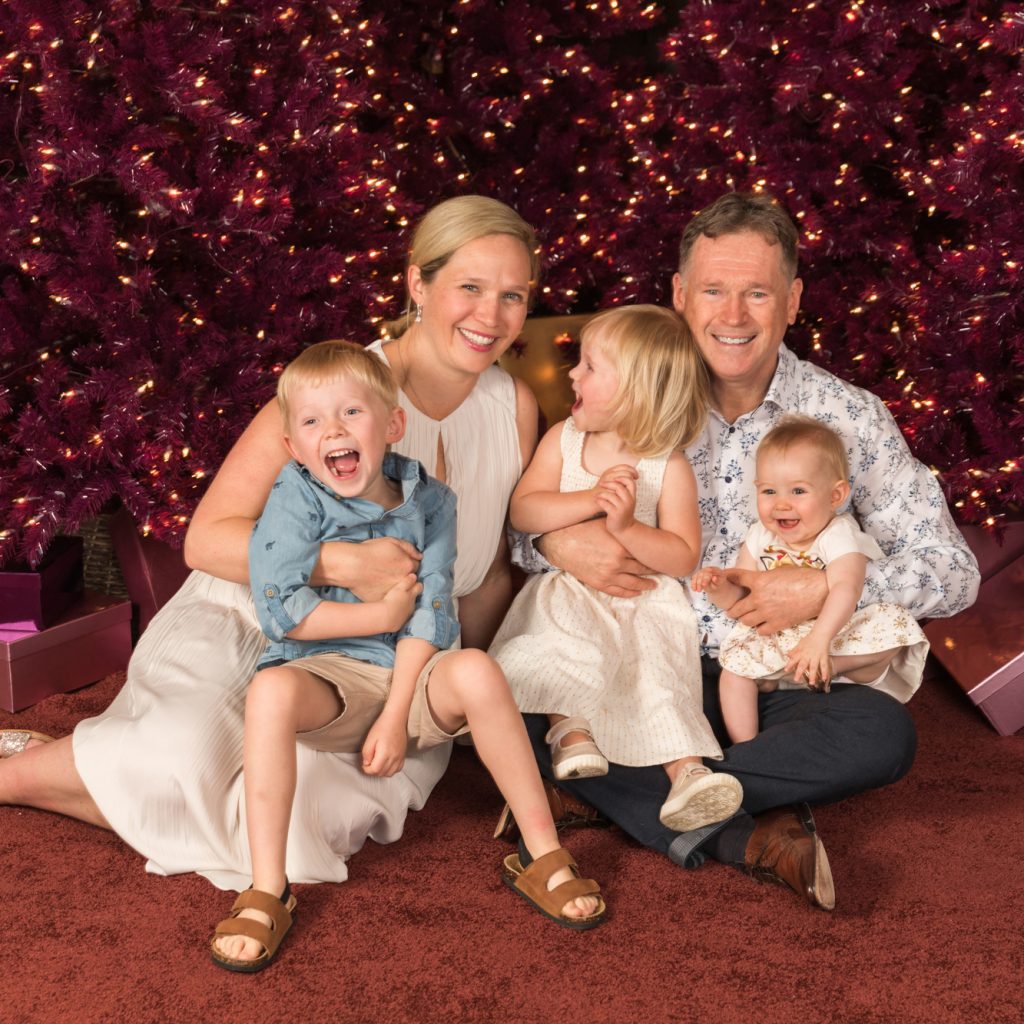 Most importantly, please bring your happy selves and excitement for Christmas! 
But what would be really helpful to enhance your experience, is if you'd like to bring your children's (or dog's!) favourite toy/s or any special Christmas props you've chosen for yourselves. 
Be it silly reindeer ears, a Christmas outfit or matching pjs, a Christmas book, or perhaps a special ornament.  
I will also have my bag of tricks to make sure we get natural and memorable photos for you. 
Other than that, I just need you all to arrive early and in the Christmas spirit! 
I'll do the rest.
To give you an idea of what you can expect of the set up so you can plan your outfits… this year's set is mostly ruby red.   
Avoid busy patterns in your outfits as they are quite distracting in photos. 
Warm, neutral tones like brown, beige, or olive green will definitely work. As will black, white, blue, silver, gold, green, and even pink! 
Matching festive pjs, ugly Christmas jumpers or any Christmas specific clothing are welcomed.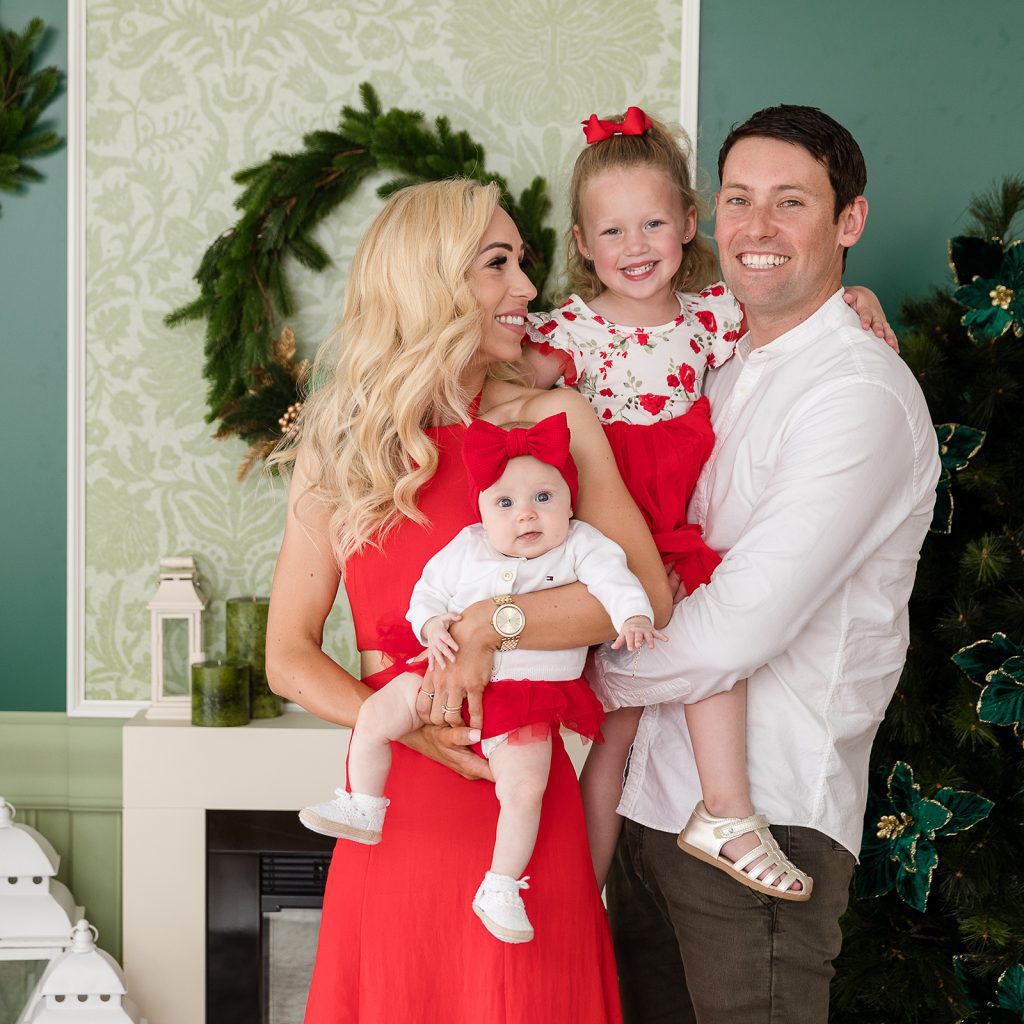 Your private gallery will go live within 5 days of the shoot so you can view all the photos and choose your 5 favourites for digital download. If you've attended my Christmas experience shoots in the past, you'll notice I'm using a new gallery system this year. 
You have the option to purchase additional products online as well. For any printed products like Christmas tree ornaments and gift prints, they will be ordered straight away to get them to you well in time for Christmas. Please note, Xmas tree ornaments come from interstate, so to have the best chance of receiving them in time for Xmas, please place your order asap. Your gallery will be available for 7 days. 
ADDITIONAL PRODUCTS AVAILABLE FOR PURCHASE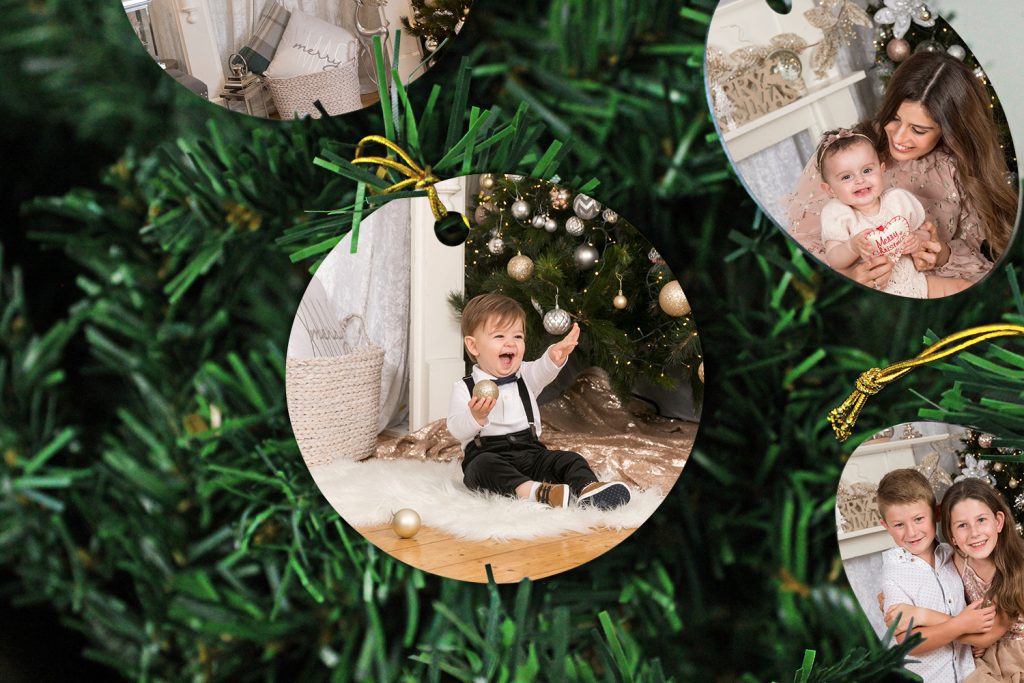 DIGITAL IMAGES:
* Single $60ea     * Entire collection $695
XMAS TREE ORNAMENTS: 
* Single – $40       * Set of 3 – $95
GIFT PRINTS:
* 5x7in print $40    * 8×12″ $60      * 11×16″ $80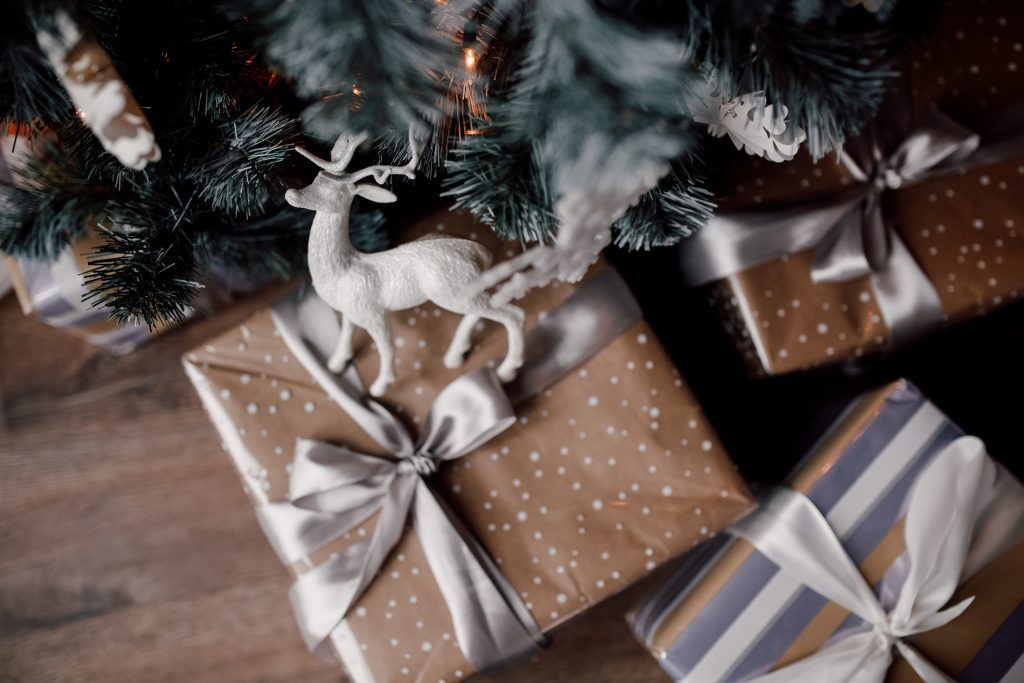 INFO FOR THOSE BRINGING DOGS
It's highly recommended to exercise your dog/s before the shoot so they can attend with a calmer energy. This will help us maximise our time together.
I'll have cleaning items on hand in case of accidents, but please come prepared just in case.
You'll want your furry friend to look their best too, so a bath and a hair cut if needed, will mean the best results!
I've reserved the afternoon sessions of each day for those bringing dogs, so you will likely come across other dogs when you arrive and leave. If your dog is easily excitable, or isn't dog friendly (like mine! No judgement!) please let me know ahead of time.
Thank you!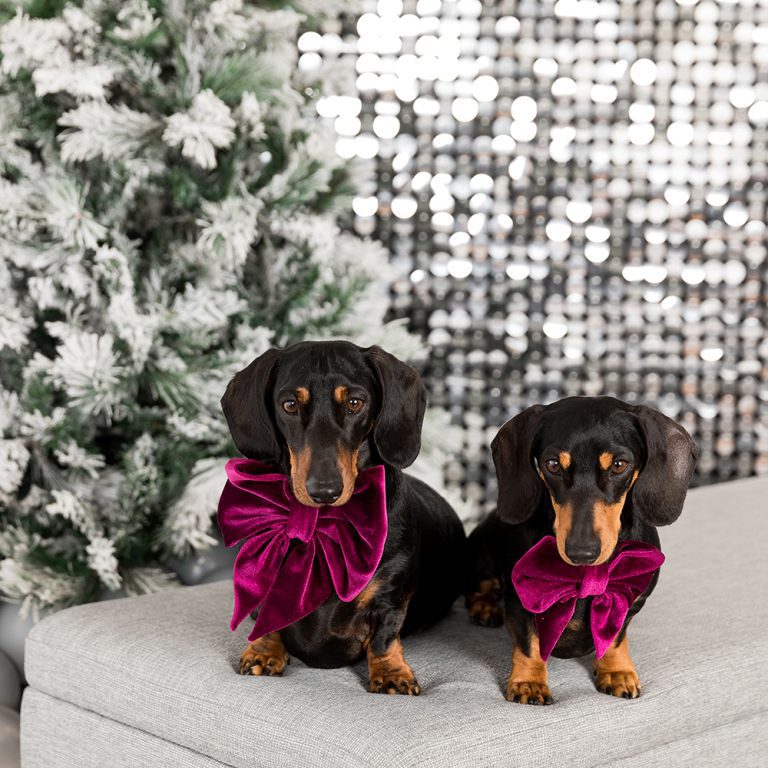 Thank you for taking part in this year's Christmas experience photo shoots! If you need to contact me on the day, my number is 041 991 5651. Just bear in mind I won't be able to answer my phone when shooting.

See you soon! So excited 🥰