ON THE DAY ESSENTIALS TO KNOW
Some info to help you prepare in the final weeks before the big day!
GETTIG READY / BEFORE THE CEREMONY
A few things to consider for our arrival before the ceremony. This especially applies to those getting ready at home as opposed to hotels, but read up anyway. There's a few small things you can do which will improve the photos you'll receive.
Make sure your mirrors are streak free. We cannot photoshop out streaks, and we often use mirrors in our photos, whether it's in the bathroom, lounge or bedroom. Chances are, it will be photographed.
Declutter as best as possible and put away things like remote controls, tissue boxes, keys, devices and all those practical but non decorative things you would have on your bedside tables and tv cabinets etc.
If you're not getting custom hangers made, please make sure what you're using are all the same. Simple wooden ones are perfect and look great.
Bring your invitation suite so we can take photos of it.
Have everything organised and in one place. Make sure all your shoes. jewellery, dress/suits, perfume etc are not scattered in different rooms all throughout the house.
If the girls are wearing robes, be sure to iron them so they don't have creases or fold marks.
Choose a simple/neutral bedspread so it's not overbearing in your photos. A lighter colour without bold patterns is best.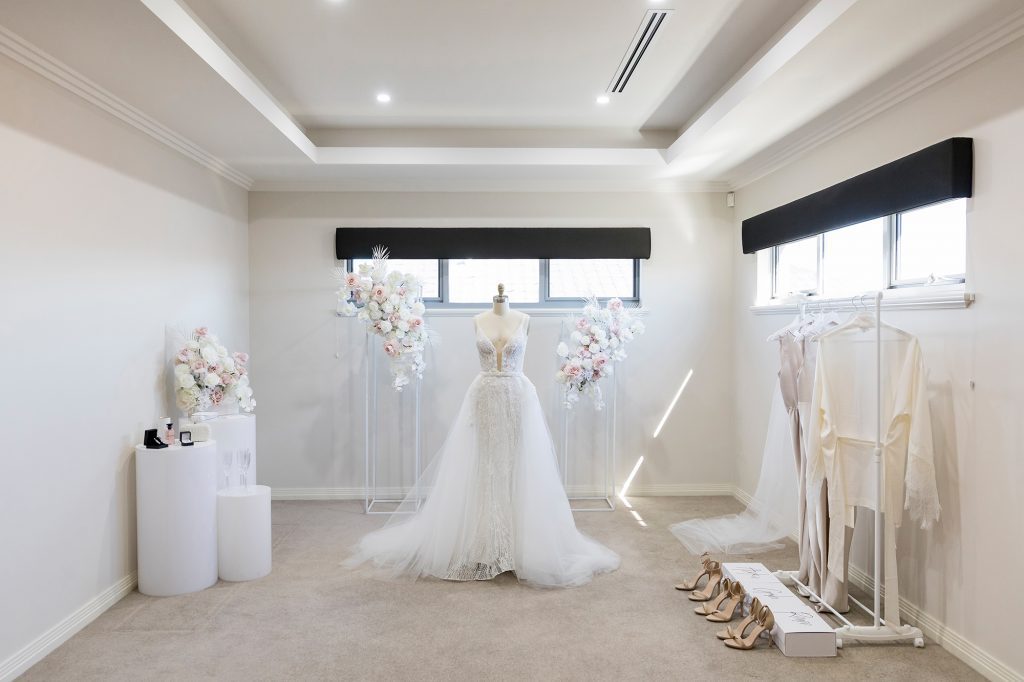 BRING THESE WITH YOU ON THE DAY
A really handy list of things to make your wedding day easier. Be sure to pack a bag with all of these essential items:
band aids 
safety pins 
bobby pins 
touch up make up 
double sided tape 
heel stoppers 
nurofen/panadol 
antihistamines 
eye drops 
party feet 
sewing kit 
scissors
wet wipes 
lint roller/brush 
tissues 
feminine hygiene products 
deodorant 
floss 
perfume 
nail file 
umbrellas if weather appropriate
tic tacs/mints (not gum!) 
substantial snacks 
water & drinks
hair brush/comb
blotting tissue/hankies for sweaty days and sweaty heads
spare (or reception) shoes if your feet get sore
a spare shirt to wear at the reception for sweaty, summer days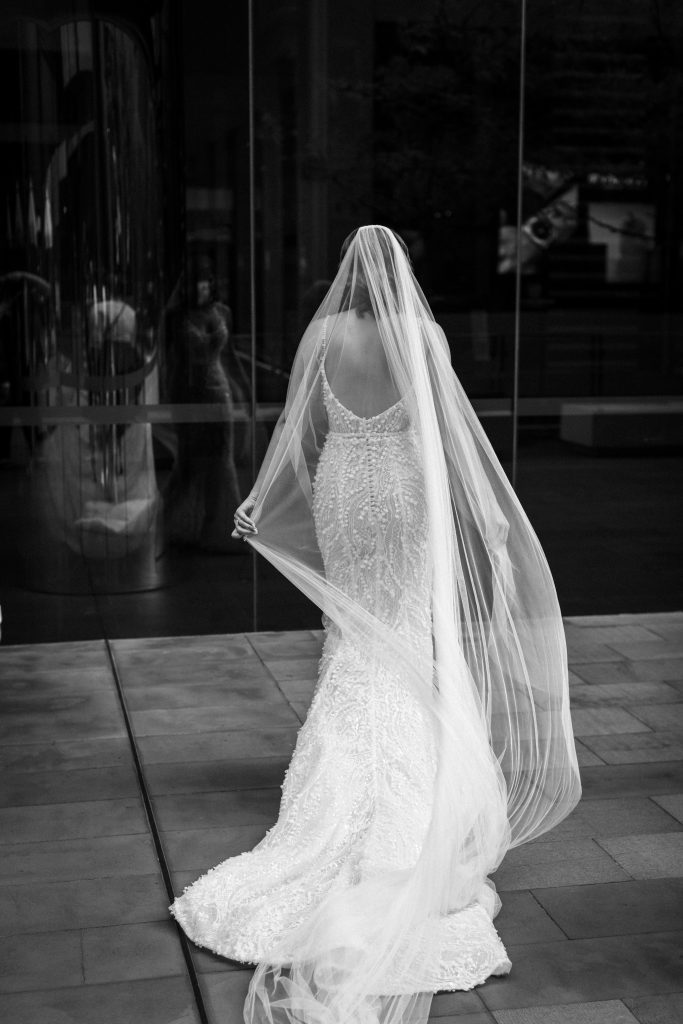 SHOULD YOU HAVE AN UNPLUGGED CEREMONY?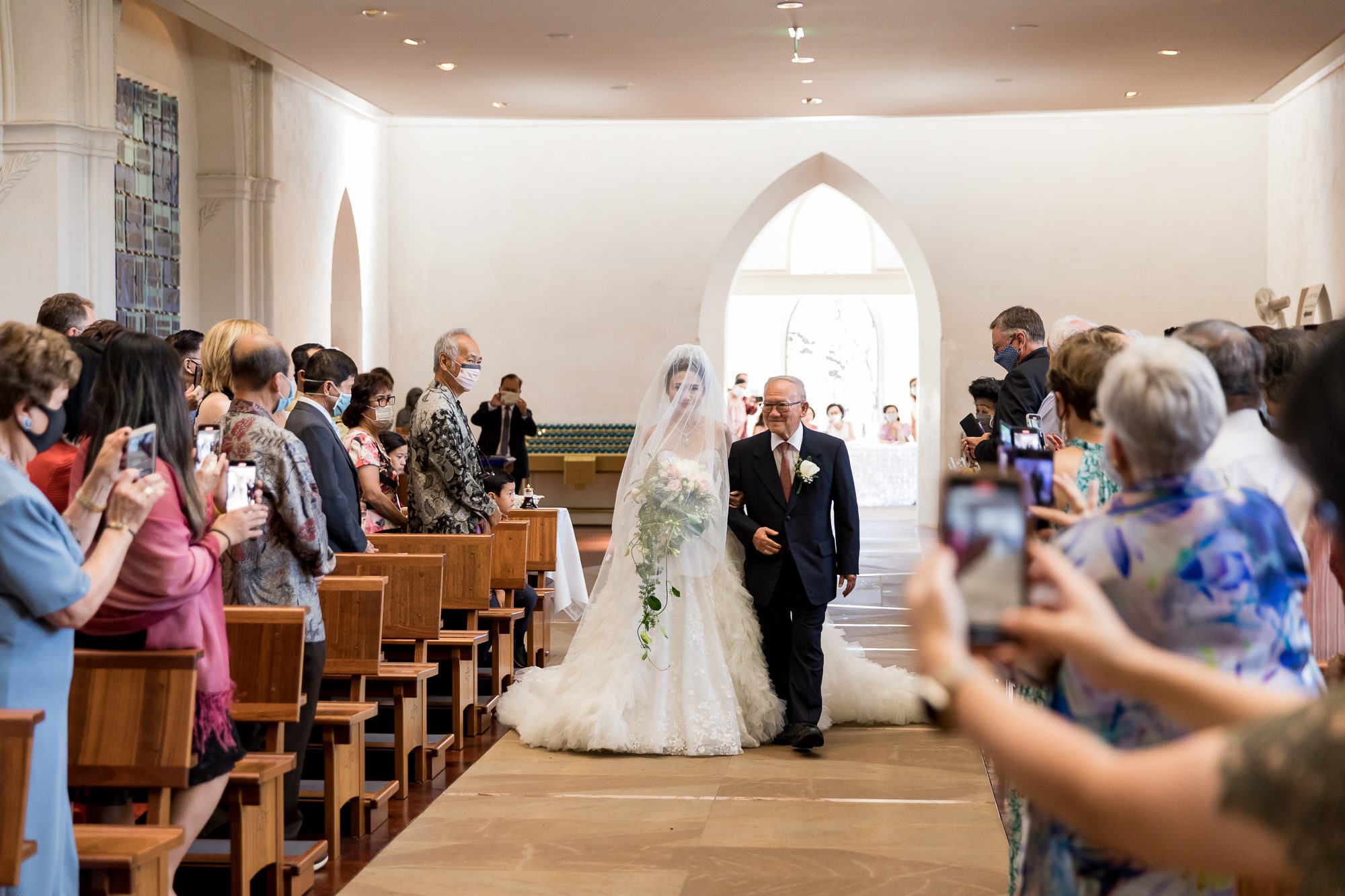 I LOVE it when my Couples choose to have an UNPLUGGED CEREMONY!
I might be a little biased being your wedding photographer, but I'm sure you'll agree your ceremony photos will look SO MUCH better when people's devices aren't hiding their happy faces. See the set of 4 photos below. 
There's many ways to let people know that you'd like all devices down during your ceremony. 
The most effective way I've found, is to have your MC, or a close family/friend to announce that you wish for no devices to be used until after you've walked down the aisle as Newlyweds. 
This announcement needs to happen right before you walk down the aisle. Too early and not everyone will hear it. Too late, and you'll have a gazillion phones in your photos as you walk down the aisle. That's exactly what happened in the photo below because the Priest forgot to announce it beforehand.
I strongly recommend, especially if you're having a church wedding, to have a family/friend announce it, then hand it over to the Priest to get everyone to stand for your entrance. 
This is the most effective method I've come across. 
I find this is a better, and more personal way to do it, rather than expecting your Priest to remember. Celebrants are usually great at doing this for you. Priests… not so much. 
Just because it's written somewhere, don't assume everyone will see/read it. It needs to be verbalised if you truly want an unplugged wedding. I hope this helps!
CAN YOU SEE THE DIFFERENCE?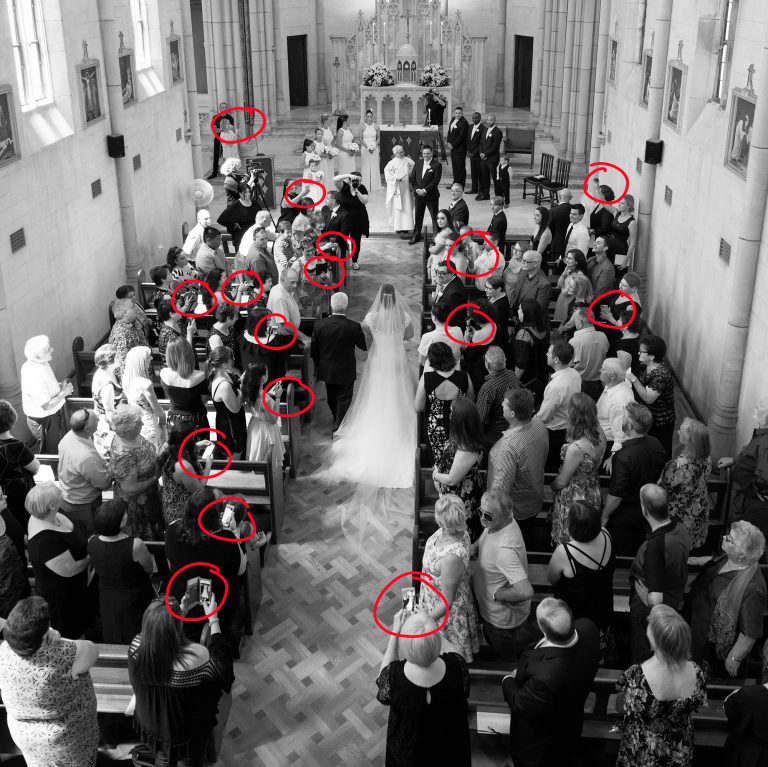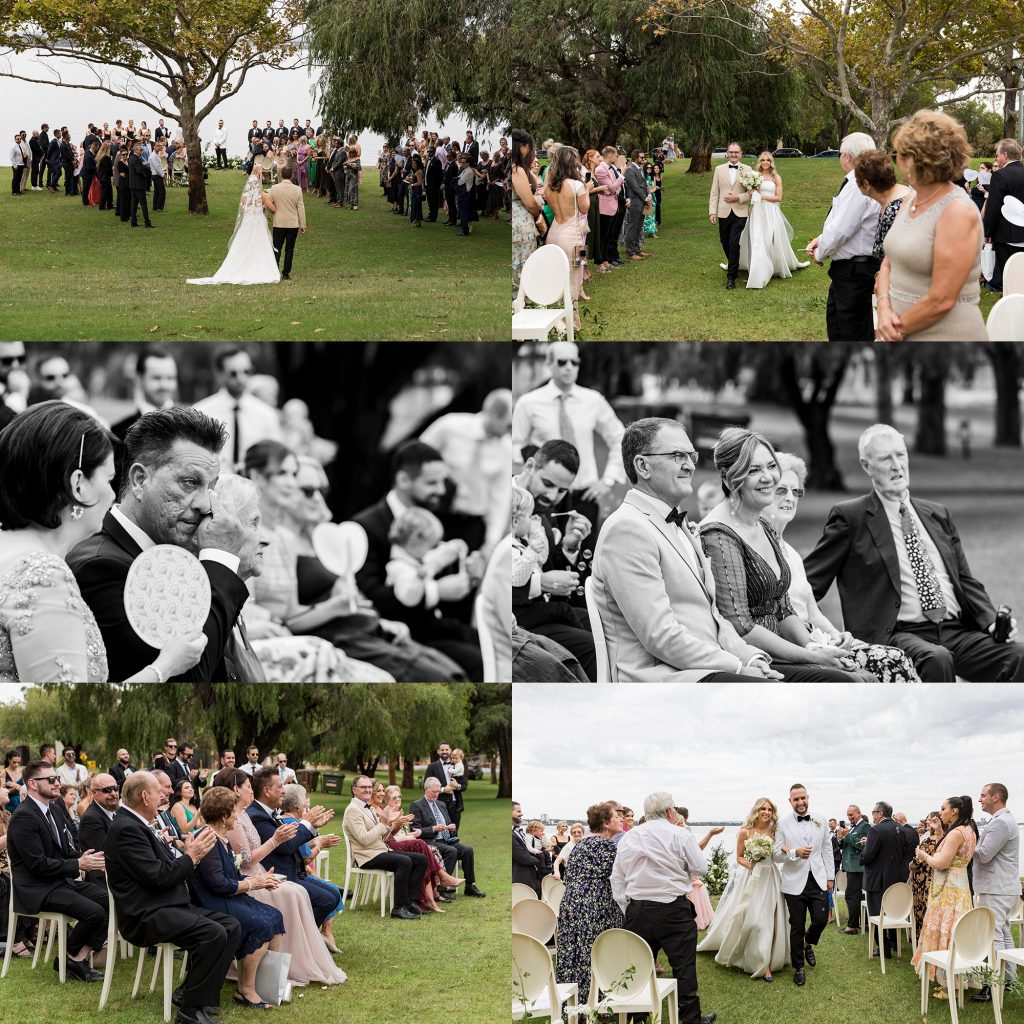 BOOKING ADDITIONAL RECEPTION COVERAGE
IMPORTANT THINGS YOU NEED TO KNOW
If you'd like to book extra reception coverage to cover the night's formalities and dance floor action, please let me know before our final meeting if possible. We can confirm exactly how long you'll need, once we catch up.
These are our meal requirements:
Minimum entree & mains (not just a vendor meal please, as this comes out quite late at almost finishing time)
If you're feeling generous and would like to include dessert for us, we will happily accept it! Especially for those 10+ hour days! 
I have a shellfish allergy, but can eat fish, and Alanna doesn't eat lamb.
A few things you should know about booking extra coverage:
We need to have all eyes in the room at all times so we don't miss any moments that might happen outside of the formalities. Please make sure we're seated inside your function room, and not in a green room or some other separate room. This is really important.
We won't be drinking any alcohol. Just soft drinks/water is fine (hopefully this saves you some money)
If you've been taking dance lessons, I would love for you to film your routine at your last rehearsal and send it to me, so I can see where we can get the best angles of any lifts, turns, or dips etc that you might be doing.
I will need your run sheet for the evening as soon as it's finalised.
If your reception is running late, I will check with you close to our finishing time to see if you'd like us to stay on longer. If so, I will send through an invoice for any overtime after the wedding.
Please consider our meal specifications for your videographers as well. They'll be working just as long, if not longer than us. Any DJs, photo booth, band etc are likely to be starting much, much later than us, so are probably happy with a standard vendor meal. But please check with them also.
Don't forget to communicate this information with your venue's wedding co-ordinator and wedding planner if applicable.
Look after your vendors, and they will look after you above and beyond your expectations! 
ALBUM DESIGN CONSULATIONS - AFTER THE WEDDING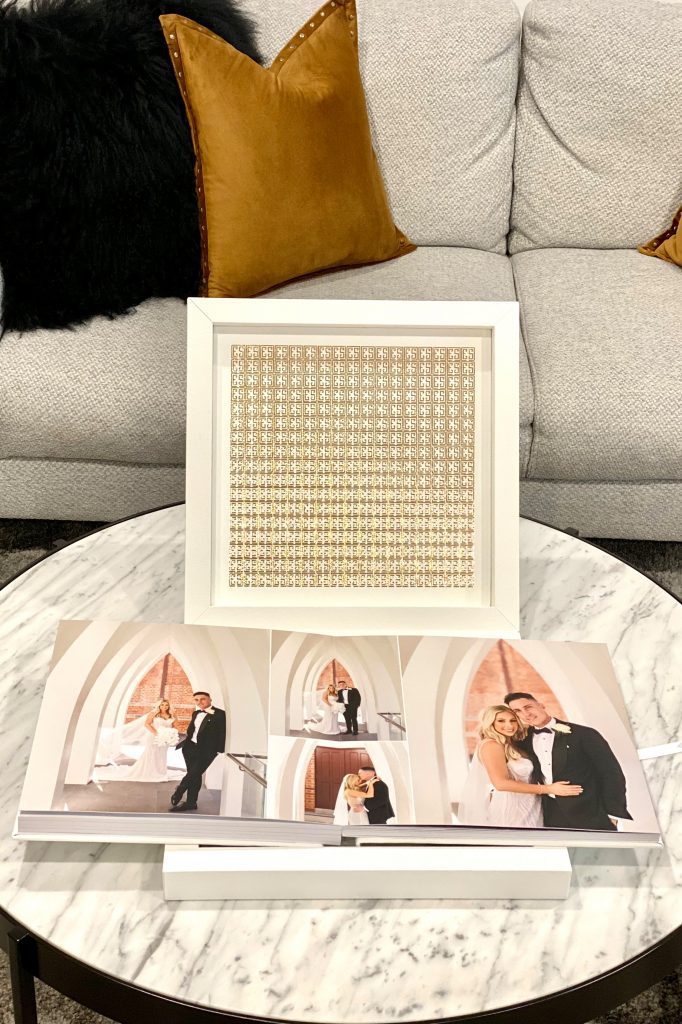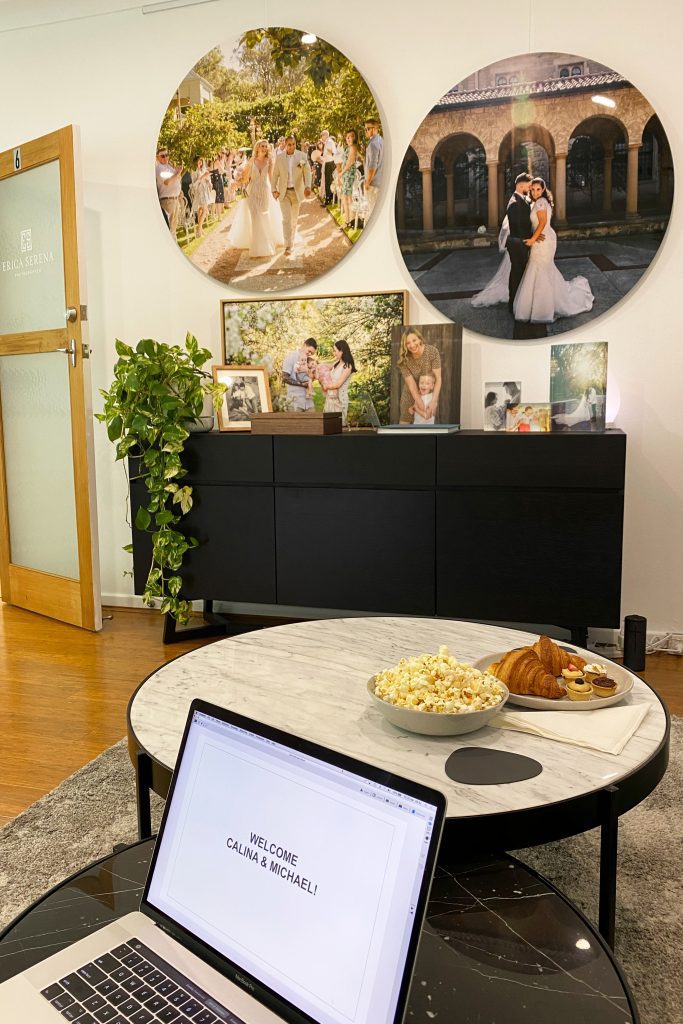 This is where you get to re-live your wedding day again!
We have 2 appointments to book during our final meeting before the wedding. Ideally we'll book them after your honeymoon, and before you go back to work, on two consecutive days.
Both appointments are so exciting, and I can't wait to design the album of your dreams for you and your future family!
These consults take place during business hours, and no later than 2/3pm, so please bring your diaries and honeymoon details.
The first appointment is where you'll see all your photos for the first time, and choose your favourites for your album. This can take anywhere between 2-4 hours depending on your decisiveness as a Couple.
The second appointment is to finalise your design, based on the photos you chose the previous day. This will take between 1-3 hours depending on how many (if any) changes you want to make.
Please don't make any plans/appointments following these consults, as it's not a process you want to rush!
I'll have snacks to keep you going! If you have any dietary requirements or allergies, please let me know.
Most Couples choose to add extra pages to their album, as they love way more photos than what will fit in their pre-purchased album. There's no obligation of course, but if you do wish to add more pages, a deposit is required, and final balance is due once your album is ready to go to print.  Payment plans are also available for orders over $2k with Payright.
Parent albums are also available for purchase, and these are identical, but smaller copies of your album and are $495 each. They must be ordered at the same time as your album. 
If you have any questions about the album design process, please be sure to ask me during our final meeting.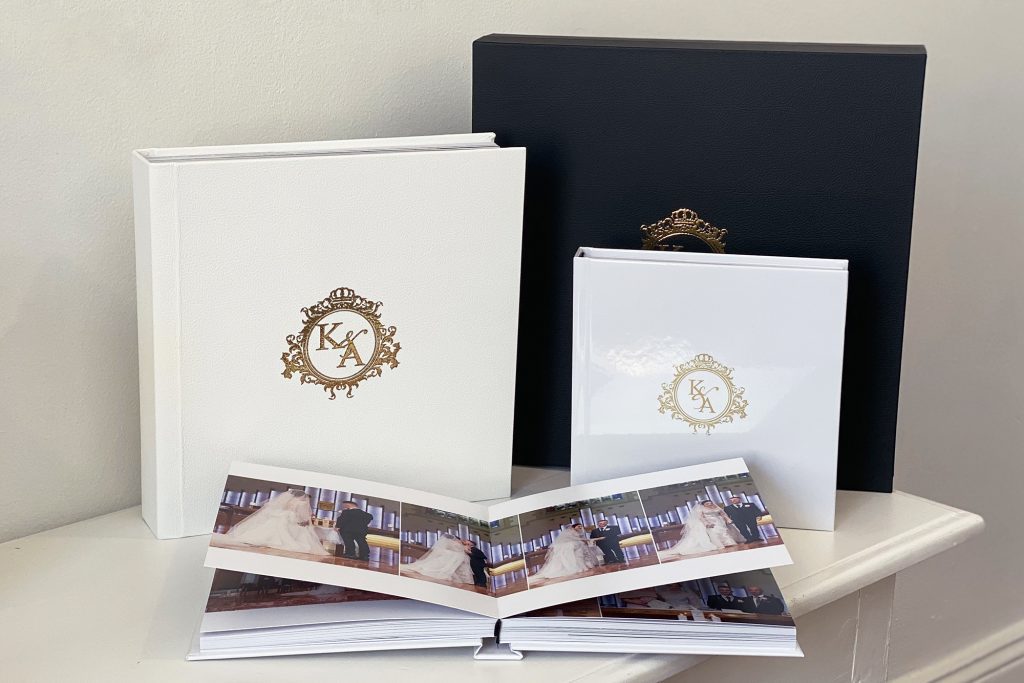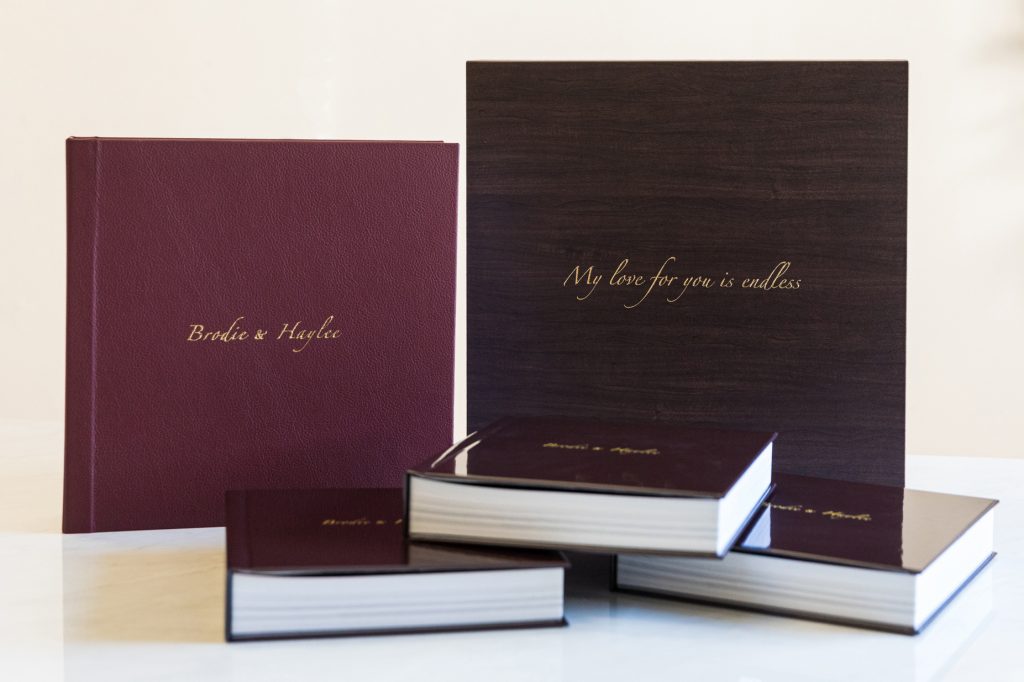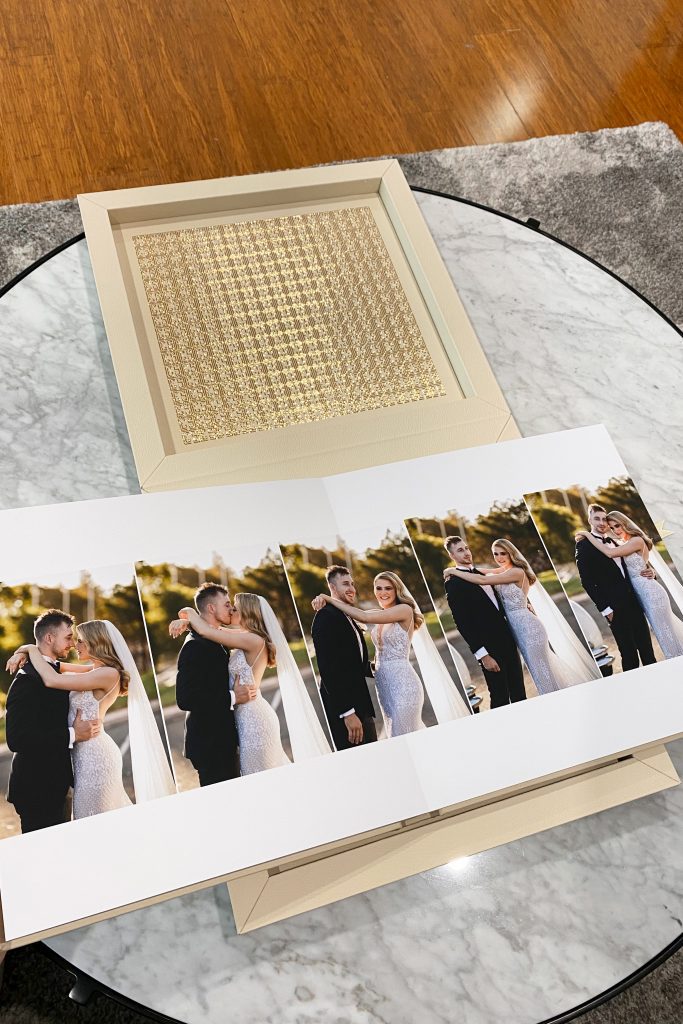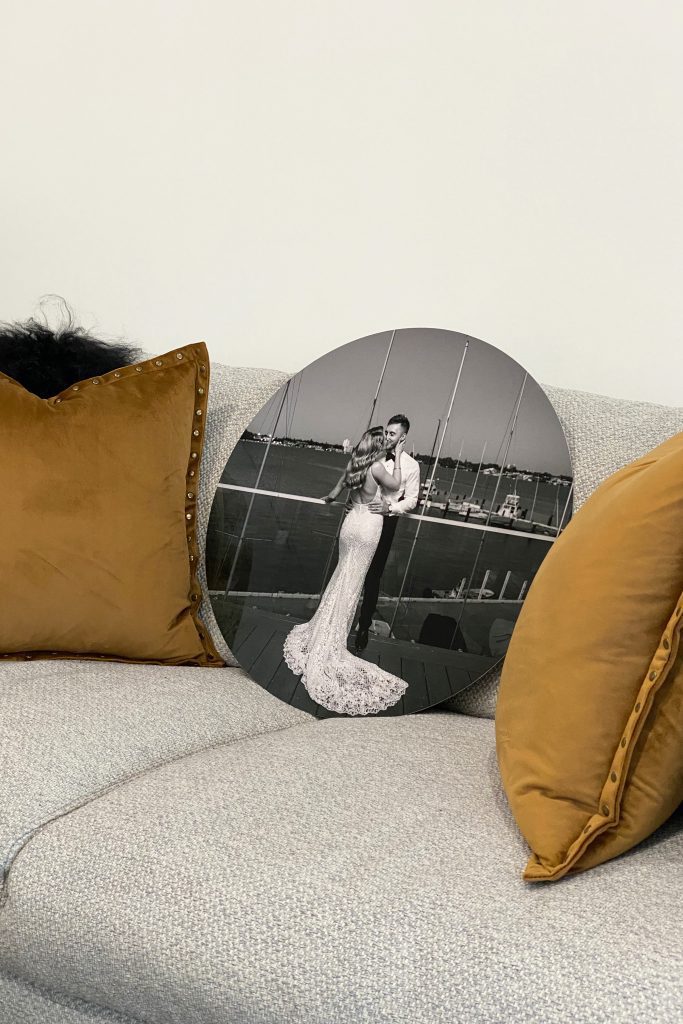 Thanks for reading this far! There's lots to think about now it's so close to your wedding day! I'm excited to catch up with you both again soon xx