What to wear to your family photo shoot
Whenever I book a family photo session, the first email I send out to my client is my "what to wear" guide. Having your family photographed is a long term investment of your memories, and the last thing you need is anything which takes away from the moments of family connection (such as loud clothing!).
In my "what to wear" guide, I include some do's and don'ts, as well as a link to my pinterest board for those who prefer a visual reference.
I always check in with my clients in the lead up to their photo session to see how they're going with their outfit choices. I always recommend laying everyone's outfits on the bed to see how they look together.
My gorgeous client Louise took it one step further, and actually had the entire family do a dress rehearsal and sent me through some photos for feedback in the lead up to her family session!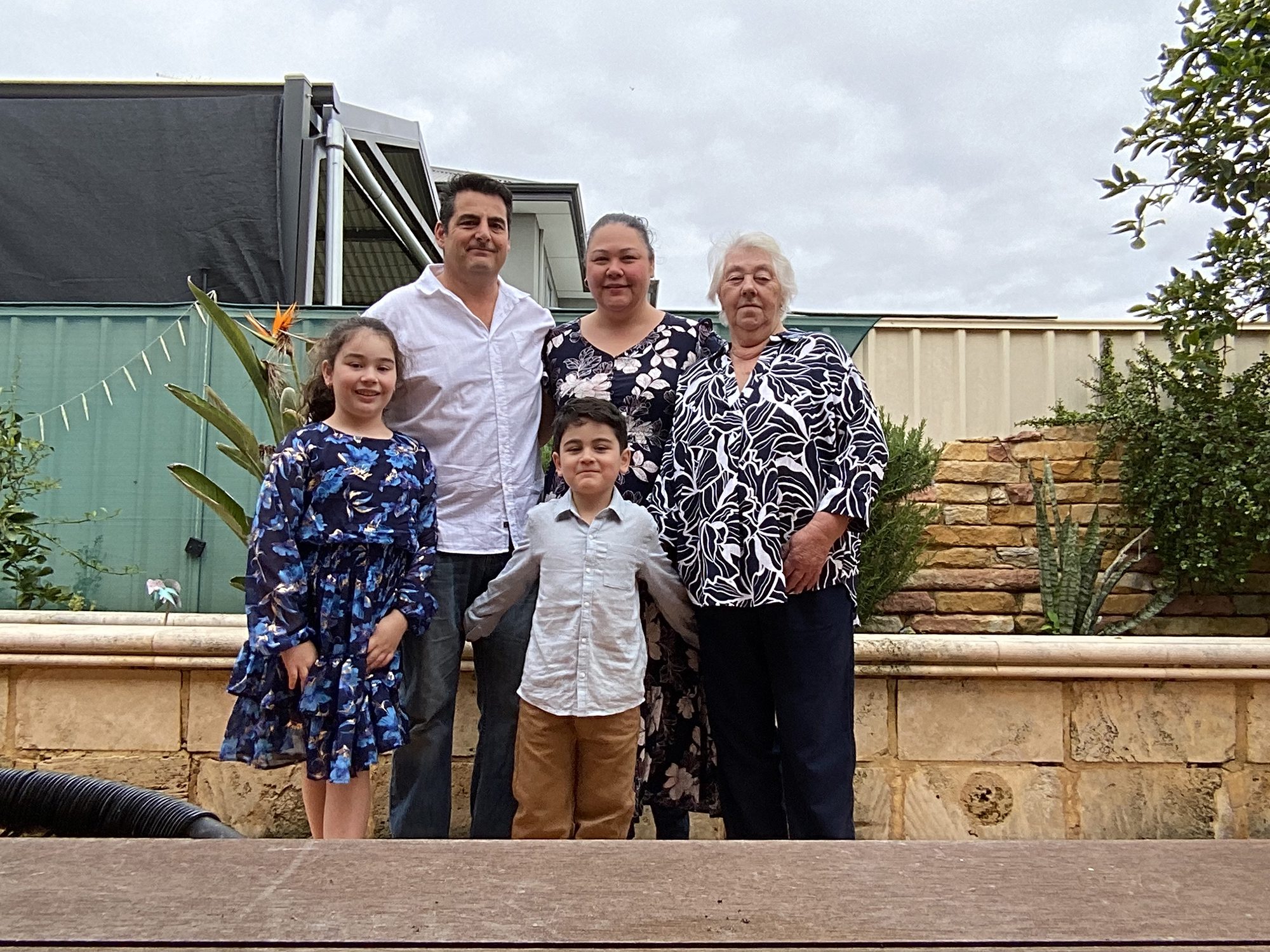 Individually, they all looked so lovely. Together…. There was a bit of clash of patterns and colours going on, which detracted from their gorgeous faces. So I knew I had to get on a phone call and talk her through it to come up with some alternatives…. 
Choosing a cohesive colour palette, is sooooo important when it comes to choosing your family's outfits! But it's not just about the colour cohesiveness which needs to be taken into consideration, but also the patterns. And not to forget how each person FEELS in what they're wearing too! 
Louise's daughter really wanted to wear this blue dress, and although patterned, because the florals were blue on blue with a touch of gold, I knew we could make it work.
Her Husband was in classic jeans and a white shirt, which is forever timeless (you can never go wrong with timeless!). I could see they were aiming for blue to be the main colour, and their son's brown pants weren't working well with the overall aesthetic. So we swapped those over for jeans and kept the shirt. 
In this other photo she sent me with another outfit option, her son was in a very casual outfit, which as you can see here, also didn't work with his Sister's blue dress. She was looking much more dressed up than her brother, so we needed to make a change. So we kept the jeans and boots, but swapped the t-shirt and cardigan for a shirt. That did the trick!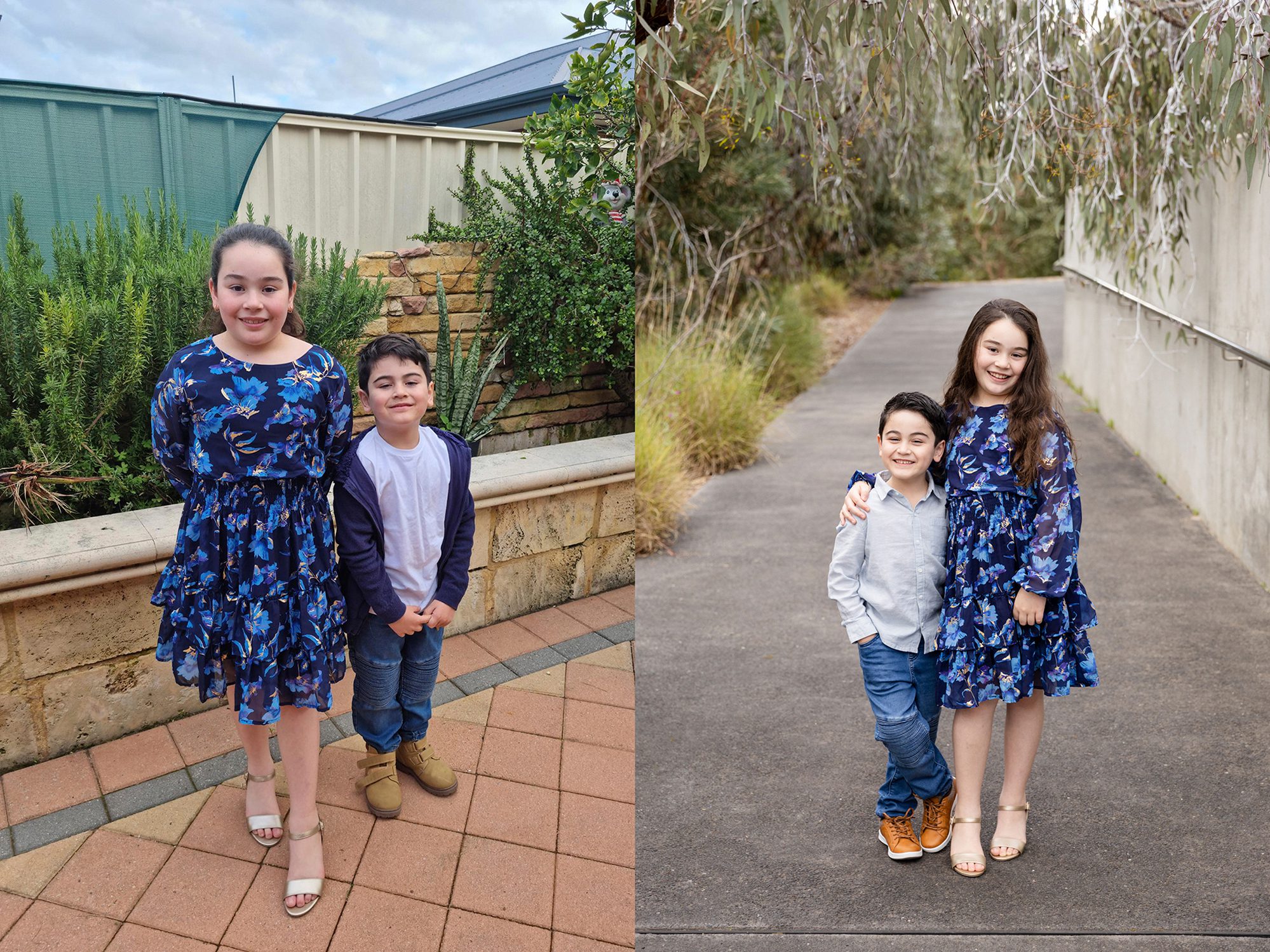 Then we needed to focus on Louise. Side note…. I always recommend to my Mums to choose their outfit FIRST. I know it's tempting to choose adorable clothes for your kids first, but quite often, you might find that you're left with slim pickings for yourself if you don't make yourself a priority.
Now back to Louise…. She was open to not wearing a dress and told me she's quite comfortable in jeans. I LOVED that navy blue cross-over top on her. It was so flattering, and definitely a gorgeous colour on her! So we locked that in.
Lastly, Grandma was coming along to be in some photos too, and we needed to find a pop of colour for her, whilst avoiding a pattern which would clash with her Granddaughter's floral dress. So a simple blue top was all that was needed.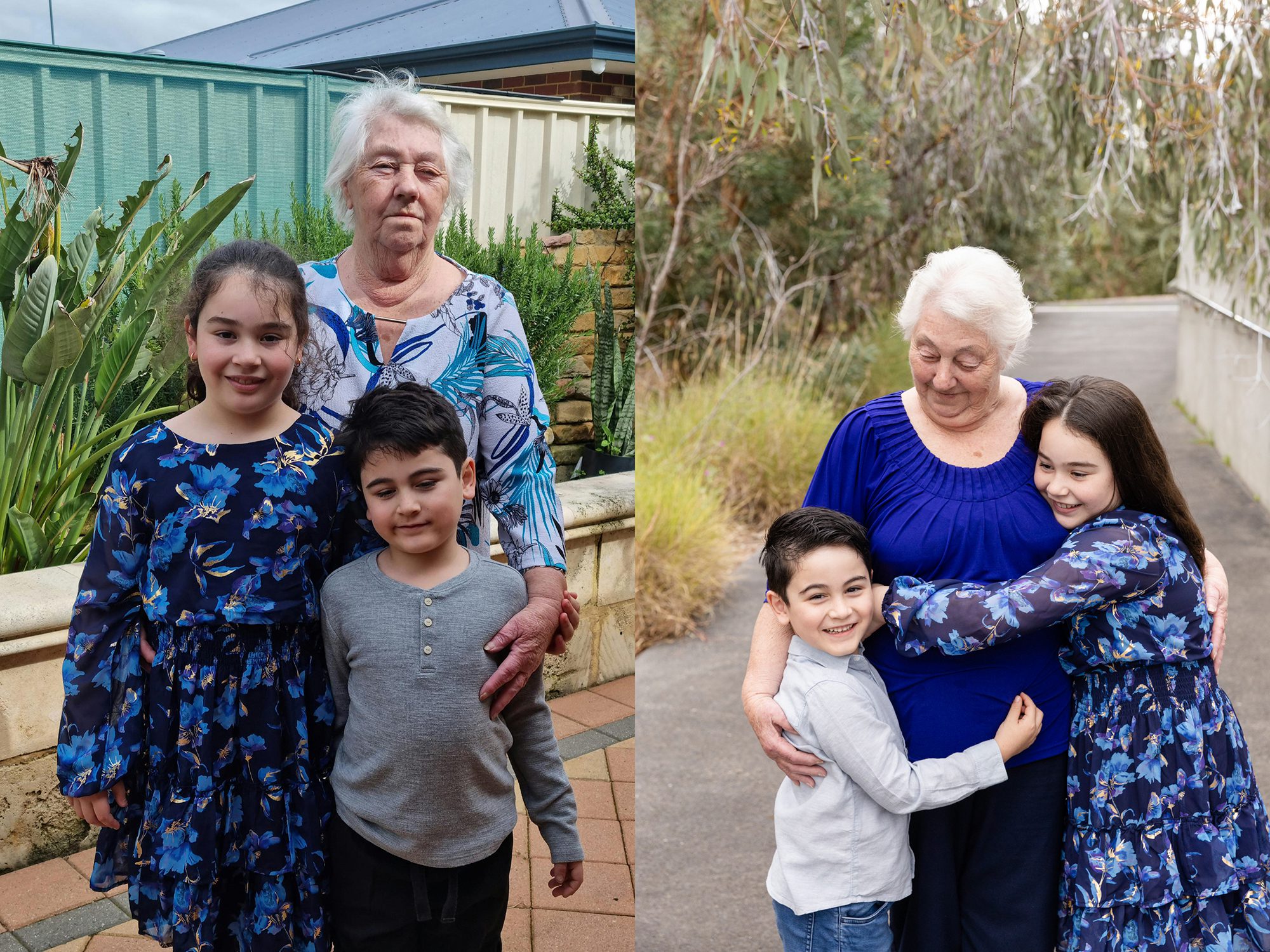 Take a look at the 'before & after' shots, and I'm sure you'll agree the difference is HUGE. Just by having a conversation, and following a few important guidelines. 
I'm always here to help my clients if you ever get stuck with choosing your outfits. I recommend you don't leave deciding what to wear until the last minute, as it can sometimes turn into a stressful exercise! 
And if you're well and truly struggling, and need a little extra helping hand, Rosalinda at  The Perth Fashion Stylist may be able to assist you in finding the perfect combo to wear in your family photos.
While you're here, check out their gorgeous order! They ended up choosing a metal collection of 5 photos for their living room, a montage frame of the kids for the hallway, a print for Grandma, and a timber box holding 15 of their other favourite photos to display on a table top.
If I can help you with creating everlasting memories of your family, I'd love to hear from you. Check out this page here, and fill in the contact form.
Erica xx