Moving out of my old studio in Victoria Park, was one of the best career moves I ever made.
I've been at The Creative Arts House for about 12 months now. It's an inspirational, eclectic, warm, buzzing and super cool shared creative space. I took my time to completely re-design my new space, and although it's a tiny 12m room, the amount of compliments I get about it, as well as the rest of the shared space (affectionately called the LoveNest by our permanent residents) is unbelieveable.
My clients LOVE IT and I do too. My business has completely transformed just by being there. There's lots of great stuff happening in the later part of this year for me. I can't wait to share more with you when I can. It's all a little while away yet, but on the cards hopefully, is a major re-brand by fellow LoveNester, Tinderbox Creative. We have our first meeting on Friday and I'm beyond excited!
Oh, and did I mention one of our regular residents is Scarlett the Pug? Seriously the coolest place to work in Perth xx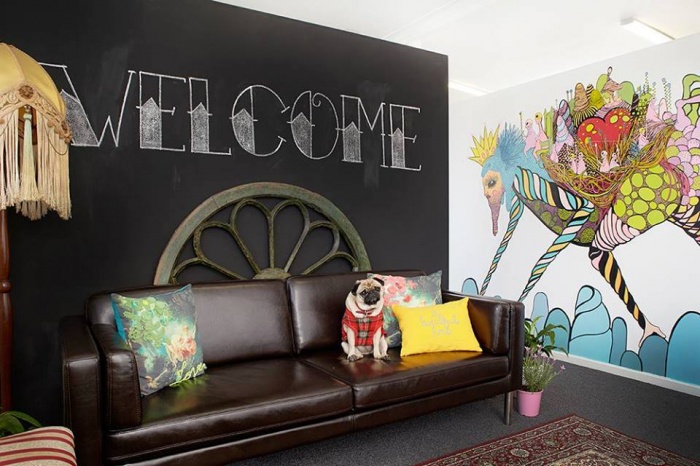 Other LoveNest residents are:
Nina Levy – freelance dance journalist