My wedding Couples and anyone who follows this blog and Facebook business page, will undoubtedly know just how much I LOVE albums!
So I thought it was about time I did a blog post about them and the stories each page will tell, instead of just showing beautiful individual images. After all, in my opinion, that's the entire point of having a wedding album. To tell the unique story of your wedding day.
Take a collection of amazing photographs, put them all on a USB, and stick it in a draw…. Sad, isn't it? Those beautiful photos have no presentation method, and their power is completely taken away from them no matter how stunning the photos are. I'm sure there's many, many Couples who didn't get a wedding album straight after their wedding, and I think it's safe to say they probably haven't done much with their photos aside from posting some on Facebook and maybe printing 1 or 2 favourite ones for their wall :-/
Now strategically group them, and present them with a beautiful and simple design in a professional album, and all of a sudden, you get to re-live your wedding day and read your wedding story through these photographs. How much better does that sound?!!!
So…. here's some favourite page designs from the past 3-4 years! These are all from my range of fine art albums, which are by far the most popular choice amongst my Couples (and families too from portrait shoots!).
Enjoy and please share with anyone who you feel may be interested in seeing this post. If you feel like leaving me a lovely comment, that would be wonderful too!
Erica xox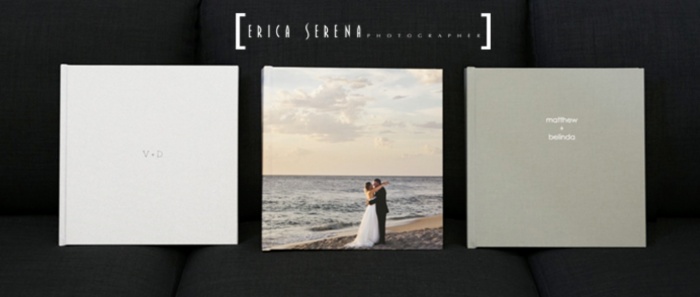 Three beautiful albums. All very different.
Left: Sparkly silver cover with very understanted initials in black embossing
Middle: Photo wrap around cover with a beautiful landscape feature photo
Right: Grey fabric cover with white embossing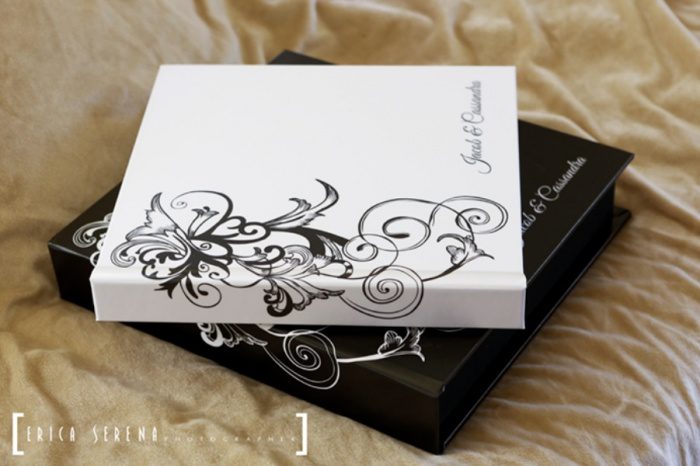 Reverse covers! The Groom designed this flourish for the Couple's wedding stationery.
We did the box in black with white flourish, and reversed the album to be white with black flourish.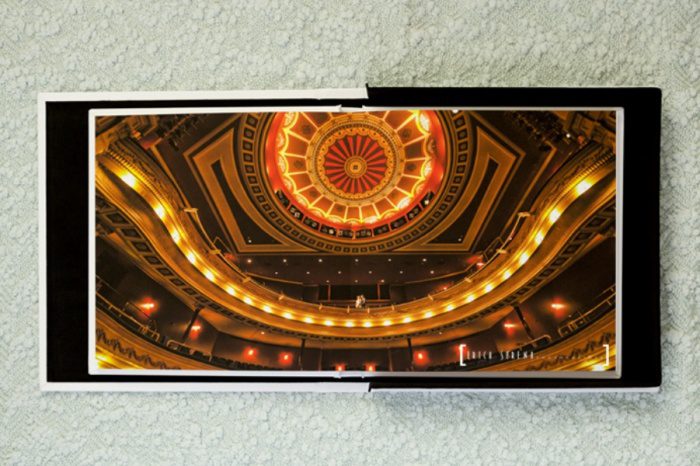 Loving this GORGEOUS double page spread!
Can you see the tiny Bride and Groom? Definitely has WOW factor!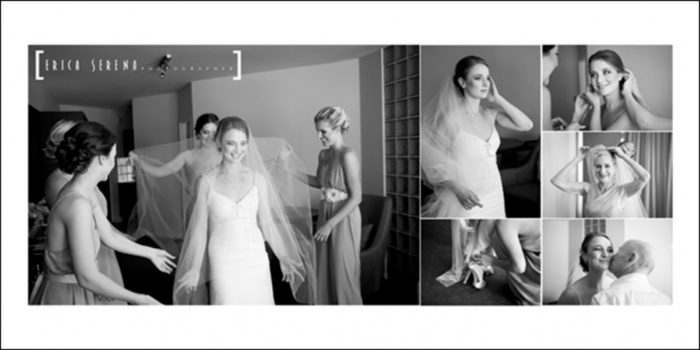 Loving this gorgeous series of natural moments during Sarah's getting ready.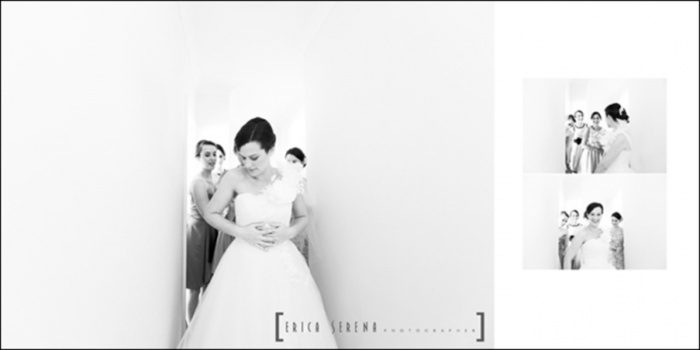 I love, love, love the lightness and brightness of this Bridal prep double page spread.
Some beautiful moments of Tania's maids helping her into her gown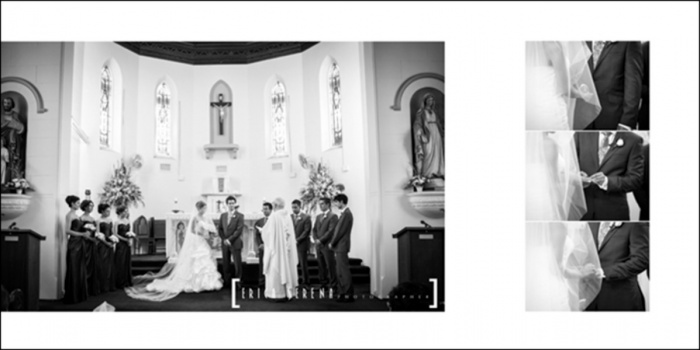 Loving the group shot during the cremony accompanied by little cameos of hand holding and putting their rings on. Hands say so much!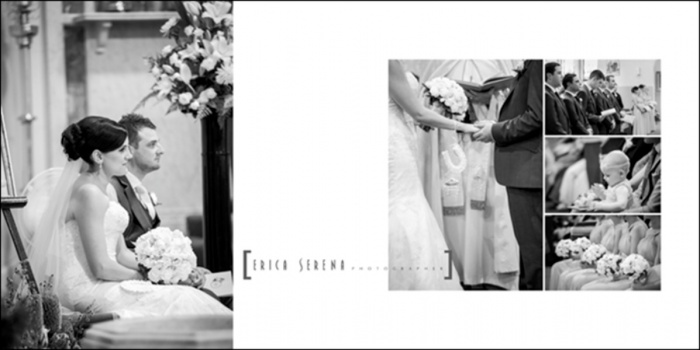 Little quiet moments in bewteen the formal parts of the ceremony.
Such moments really help the story flow so it's not just the 'main events' like vows, rings, kiss, signing etc.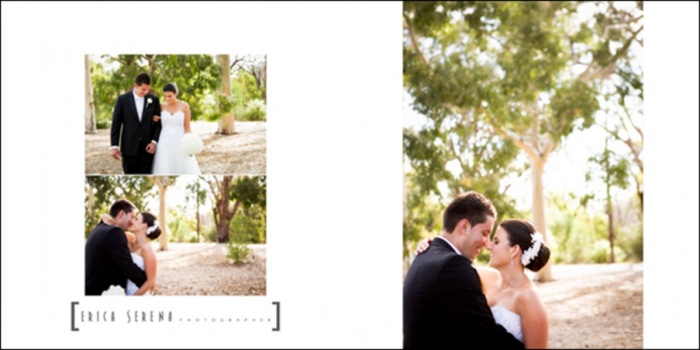 A little bit of romance during the location shoot! Oh the light and colours!!!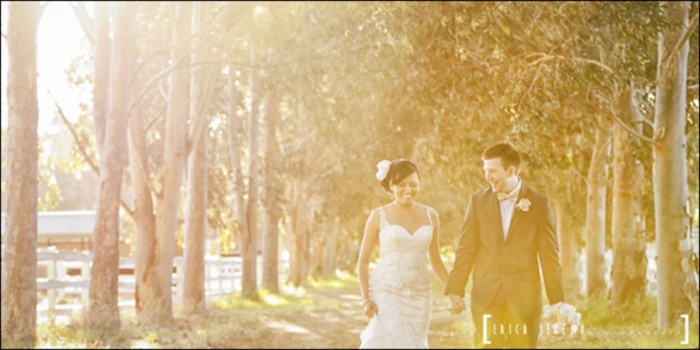 My favourite feature of these beautiful albums. The double page spreads! A guaranteed WOW factor!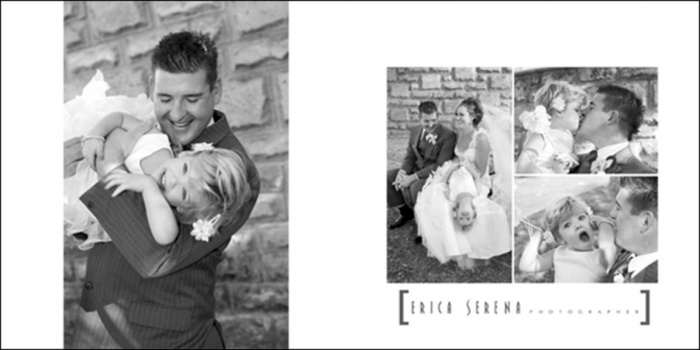 This adorable series of the Groom with his little girl is just priceless. I'm sure this little story of her cheekiness is very much cherished
The colours! The fun! I love the vibrancy and contrasting colours of this double page spread of Megan having a ball with her girls.
The colours really showcase the fun they had. It's such a happy spread 🙂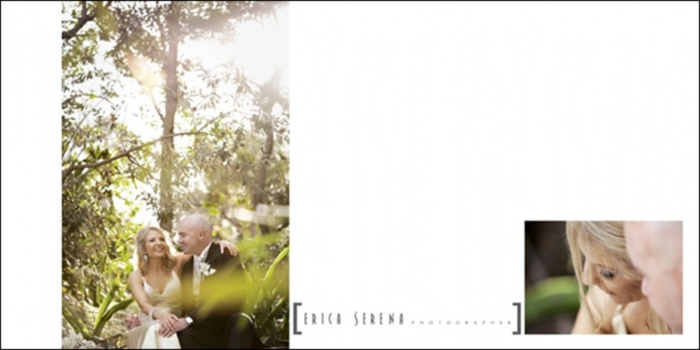 This: the simplicity and romance…. I just love it. I love that the photos have room to breathe…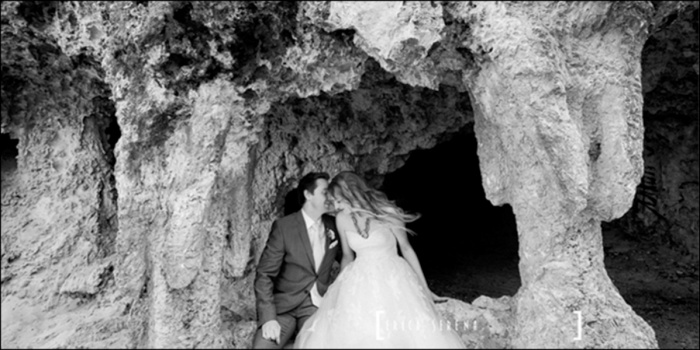 Yet another WOW double page spread. This time in black and white. This was also a special spot for the Bride and Groom. Love, love, love it!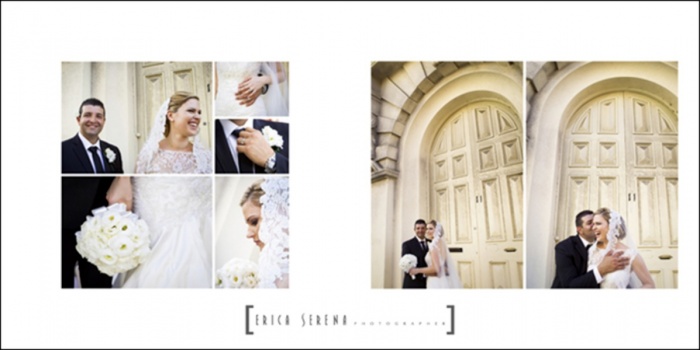 This series is so much fun. I love the two Couple shots on the right, balanced by little moments and details of the day on the left

And I love this spread for the same reason. A gorgeous Bridal Party photo followed by some candid moments and details. And loving the colours too!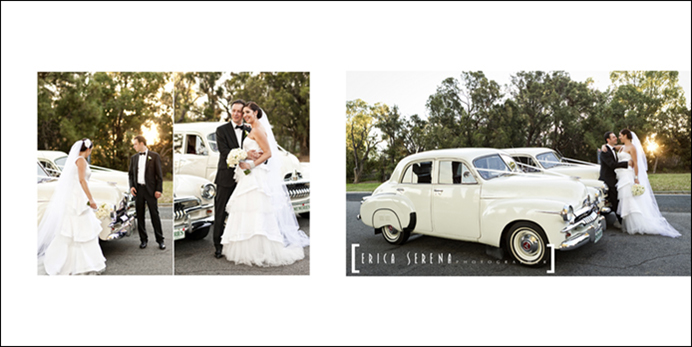 This was right at the end of the location shoot. I love the colours and I love the romance between the Couple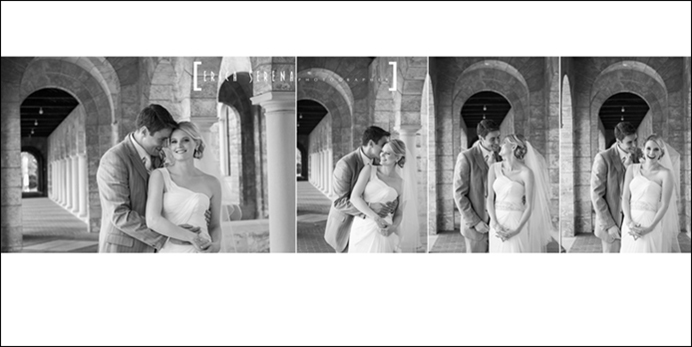 This is ADORABLE! I love this series of these love birds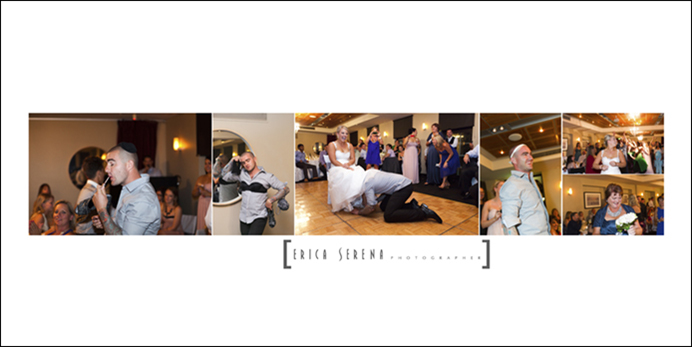 Super, super fun reception photos! Garter games and bouquet toss. This makes me smile 🙂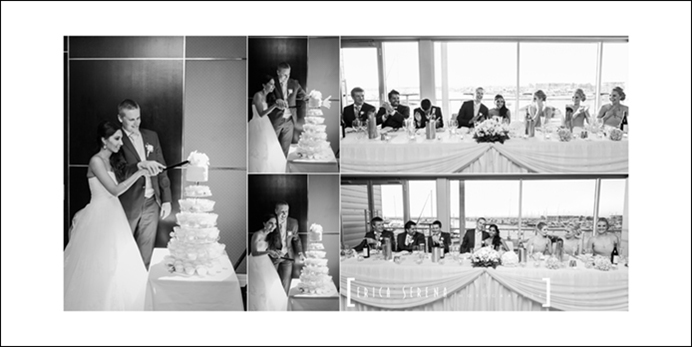 More reception goodness. Cake cutting upon entry which resulted in the cake almost falling over,
followed by some awesome early speeches and reactions by the Bridal Party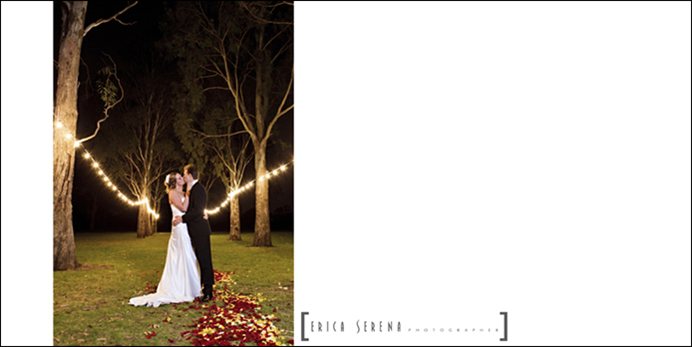 What a way to end their wedding album! So dreamy and romantic! Absolutely LOVING this last photo of their album. A perfect ending