I loved the elegance of Christina and Wyatt's wedding. They had such beautiful and classic decor at the Caversham House Marquee. Everything about their wedding was timeless.
Christina looked so stunning in her Pallas Couture gown! She looked like a modern day princess.
I hadn't been to St Mary's Cathedral in so many years. It's absolutely stunning and their Priest conducted a really wonderful ceremony. Wyatt was very, very moved when he saw his Bride walk down the aisle. It was adorable!
We did things slightly back to front for their wedding, and really utilised the stunning grounds at Caversham. Instead of doing the formal family photos after the congratulations at the church, we used Caversham's lush gardens for a backdrop, and got the family photos done during pre-dinner drinks.
Before we headed to Caversham though, a 'must have' photo for these High School Sweet Hearts, had to be taken at King's Park where Wyatt proposed.
I have to tell you a funny story too (not funny at the time though!!!) When I arrived at Christina's Parent's house to start photographing for the day, my car got stuck in some sand as I was parking, and I couldn't get it out. I was starting to freak a little as obviously I need transport on the wedding day. I already had a Plan B sorted in my head in case I couldn't get it out. I would catch a ride with the videographer to the church, and then hop in Narelle's car for the rest of the day, and worry about my car after the wedding.
I got very lucky. A very, very lovely lady saw I was stuck as she drove by, and offered to go get her Husband and Son and their 4 wheel drive to pull me out of the sand pit! How generous and thoughtful is that? So, I handed them my keys and just kept shooting. Complete stranger, whoever you are, a HUGE thank you!!!
Enjoy this lovely wedding, and leave me some Blog Love in the form of a comment if you like. It will make me very happy 🙂
Erica xx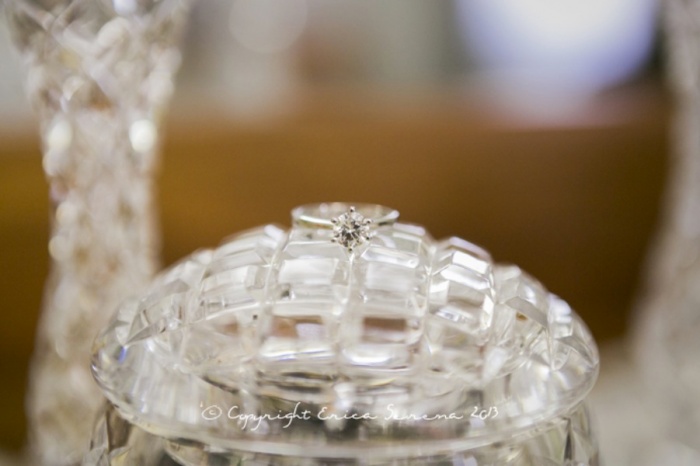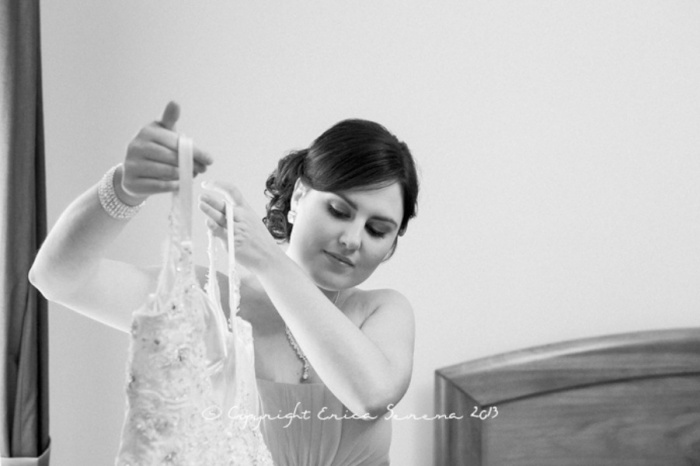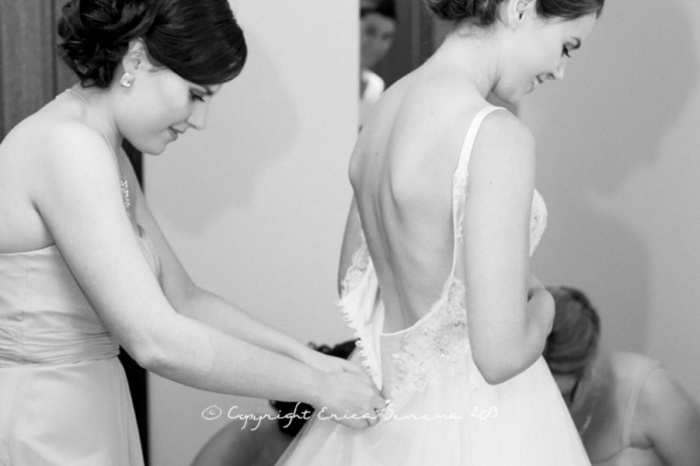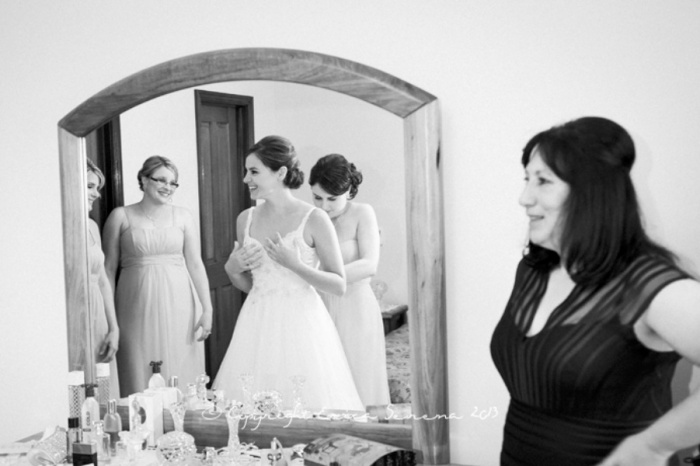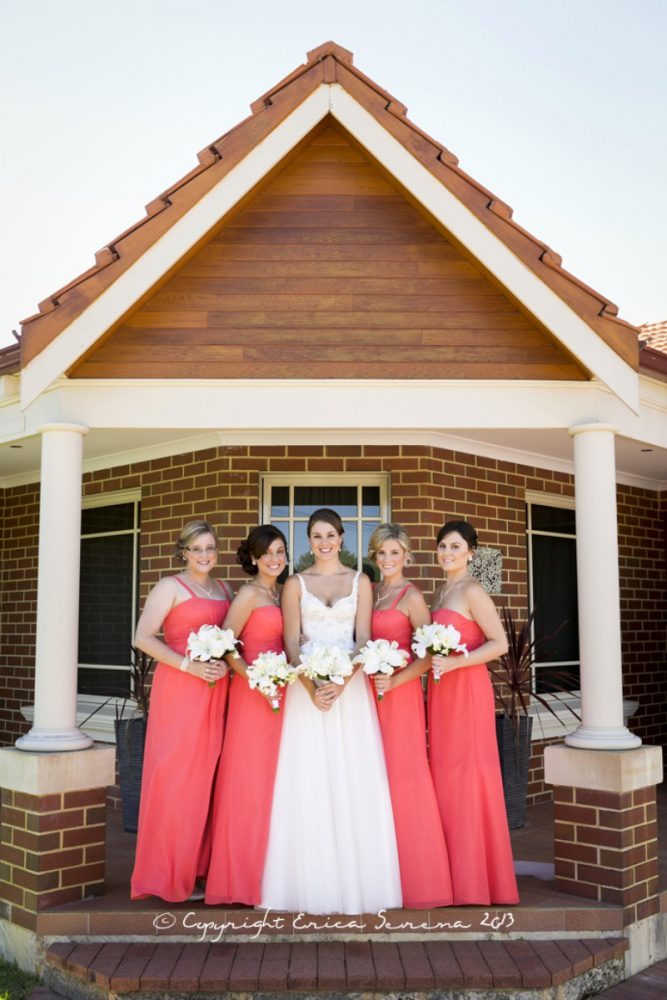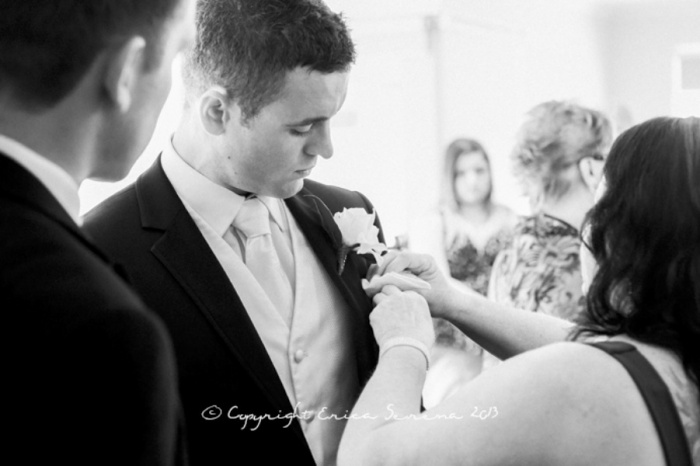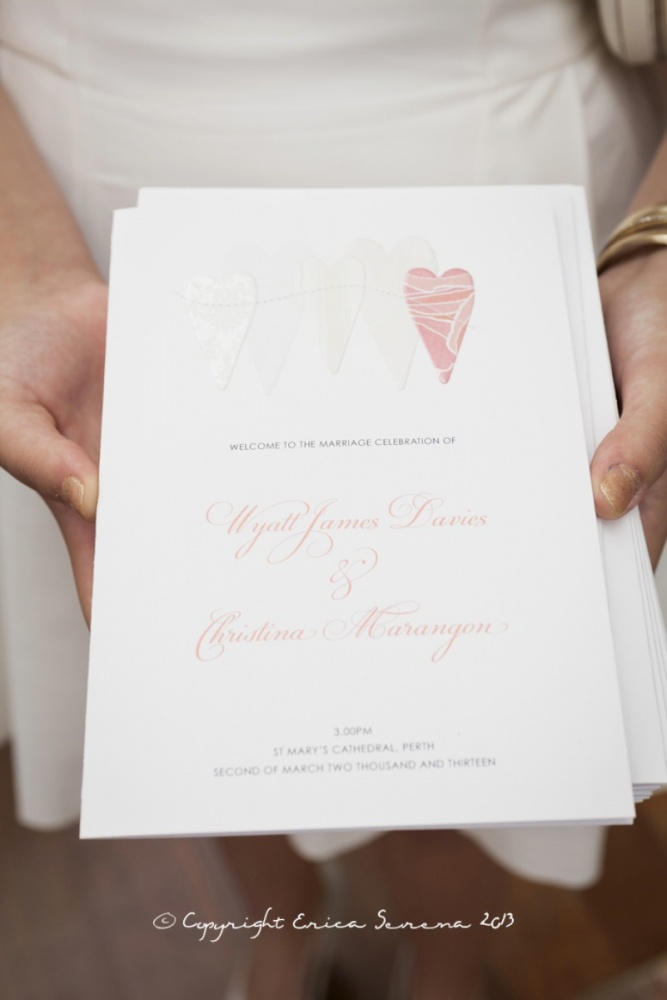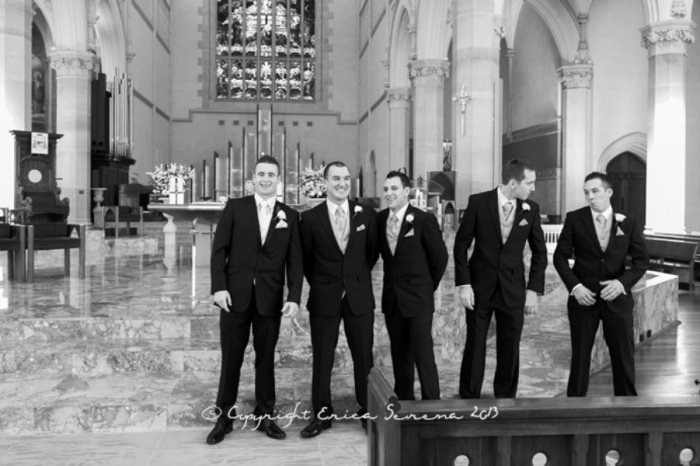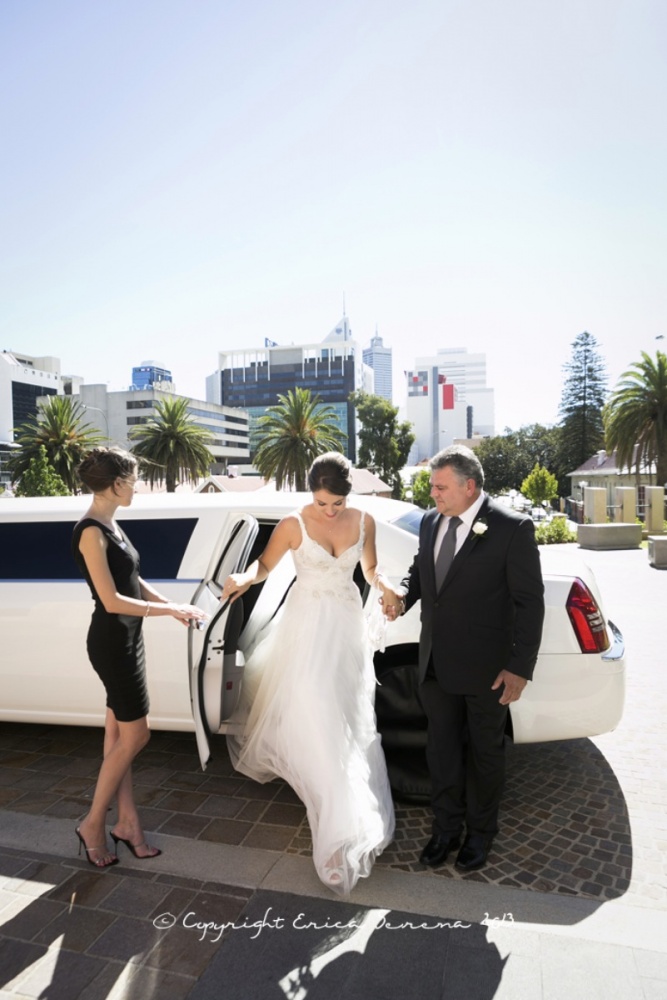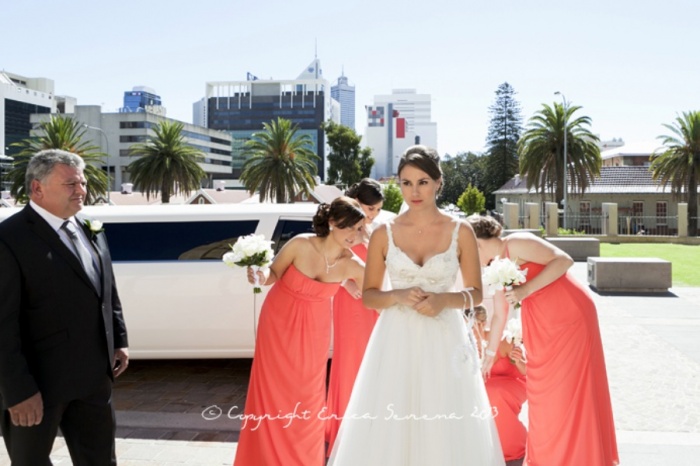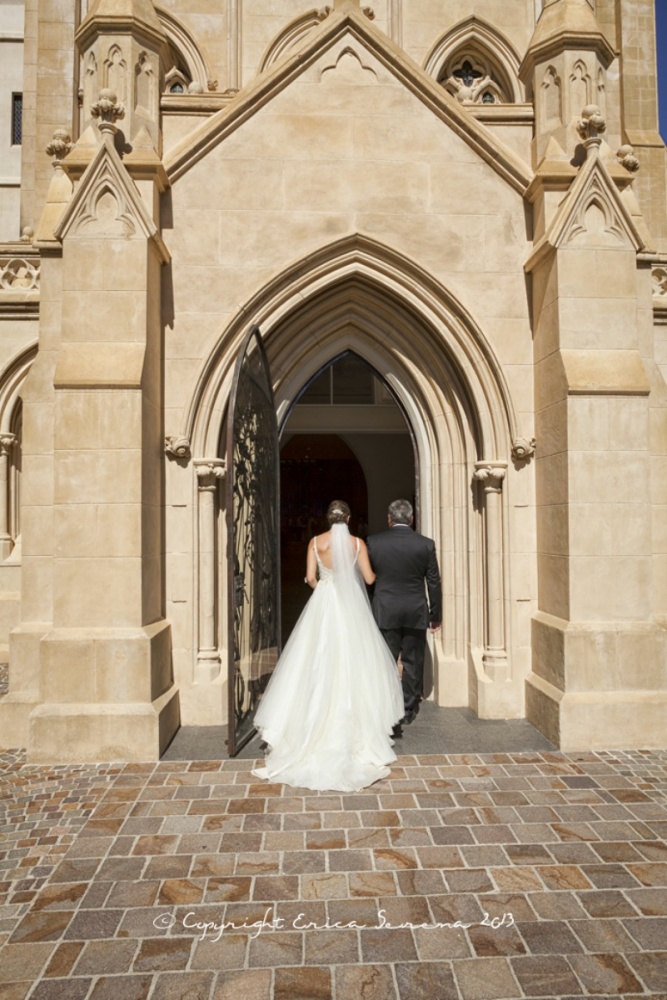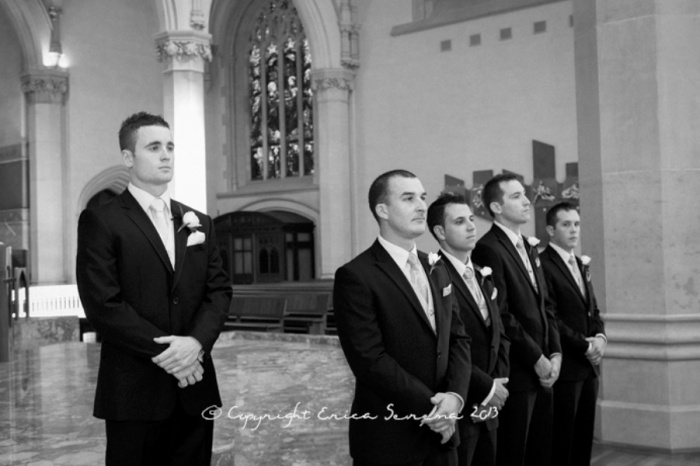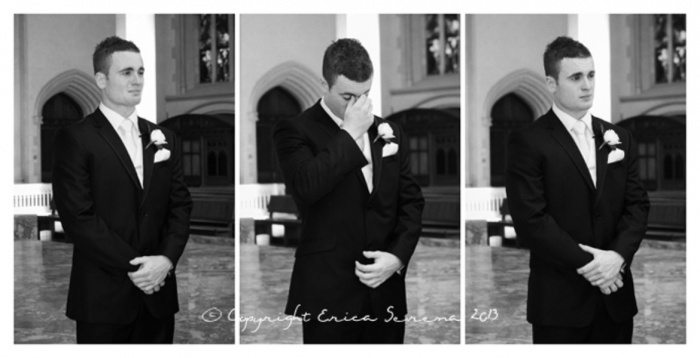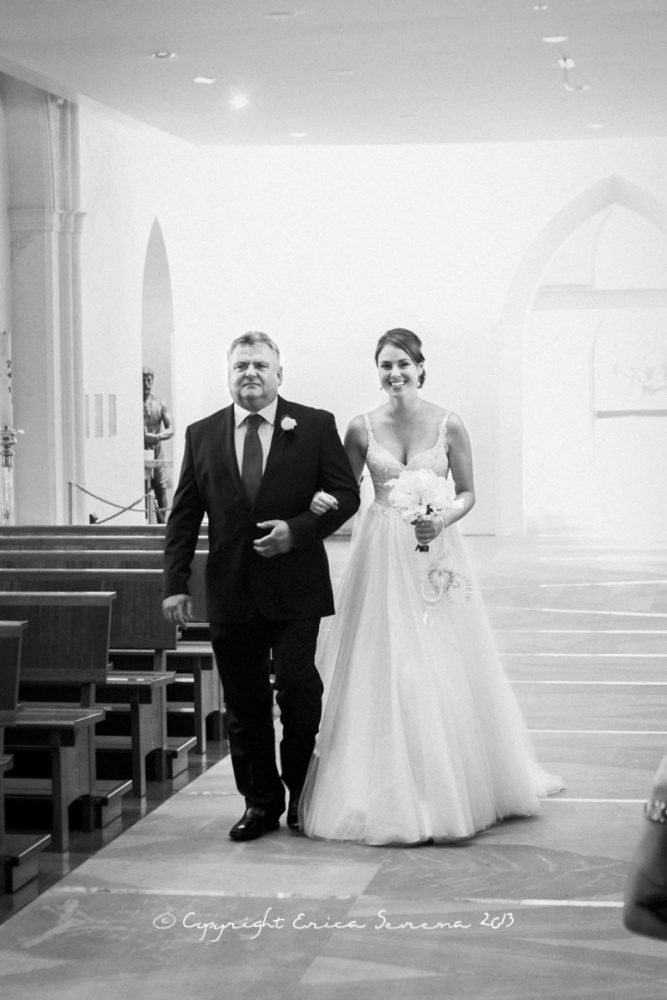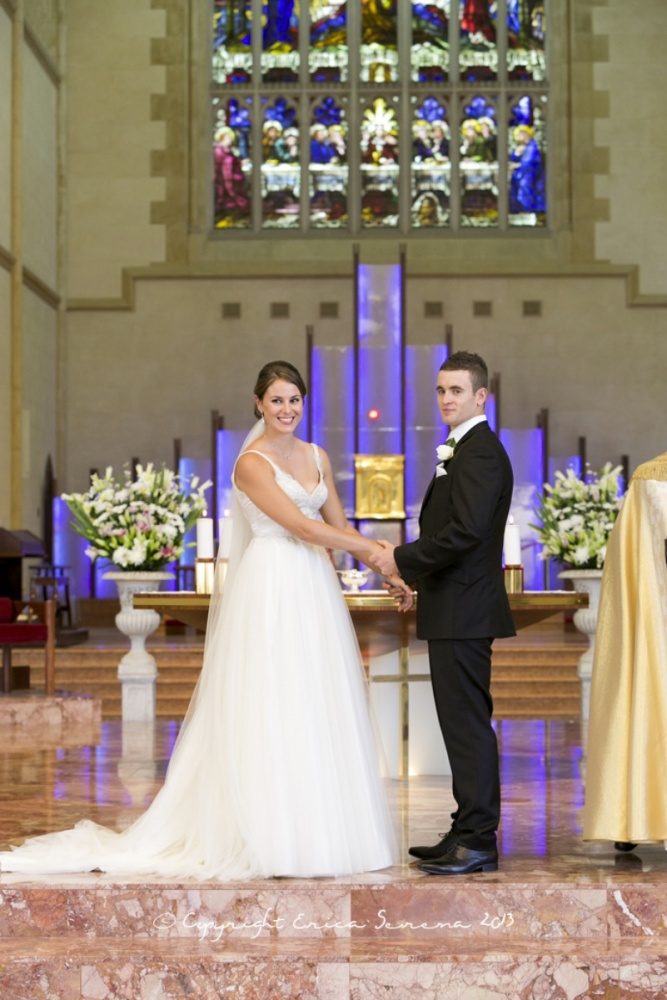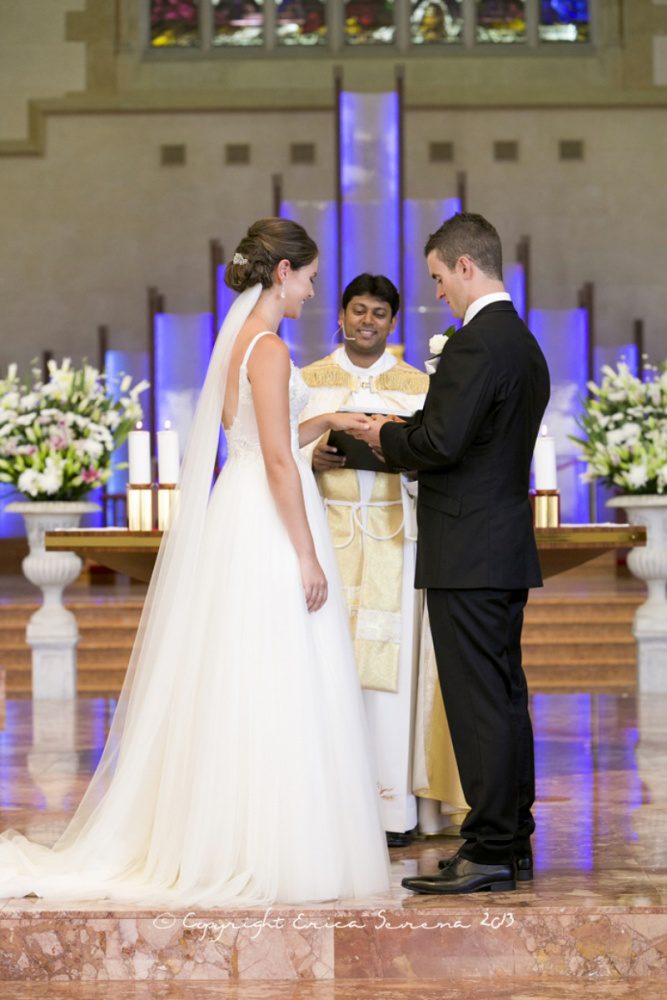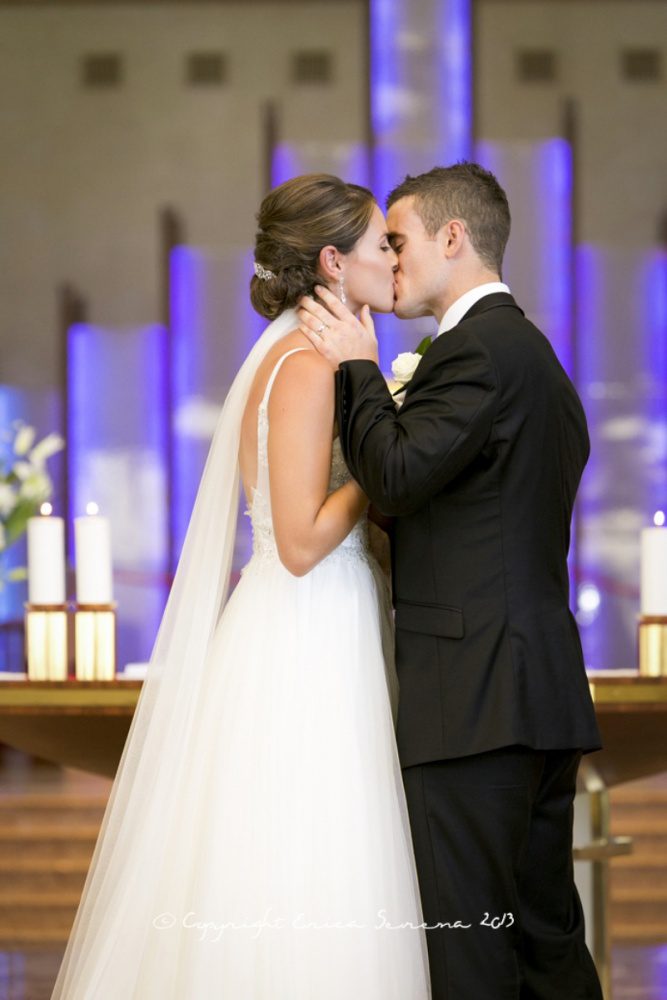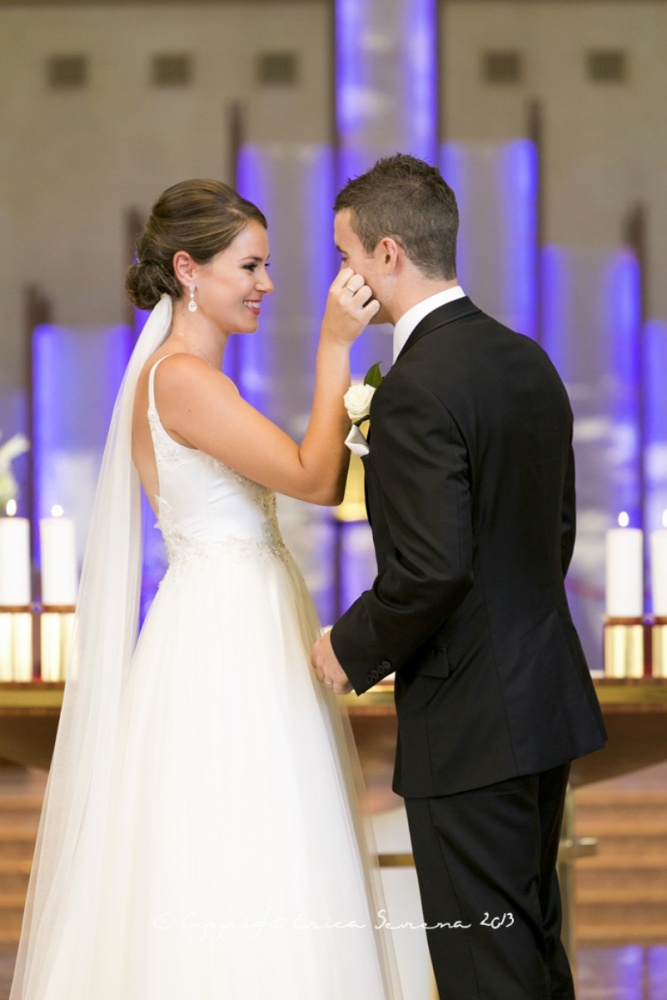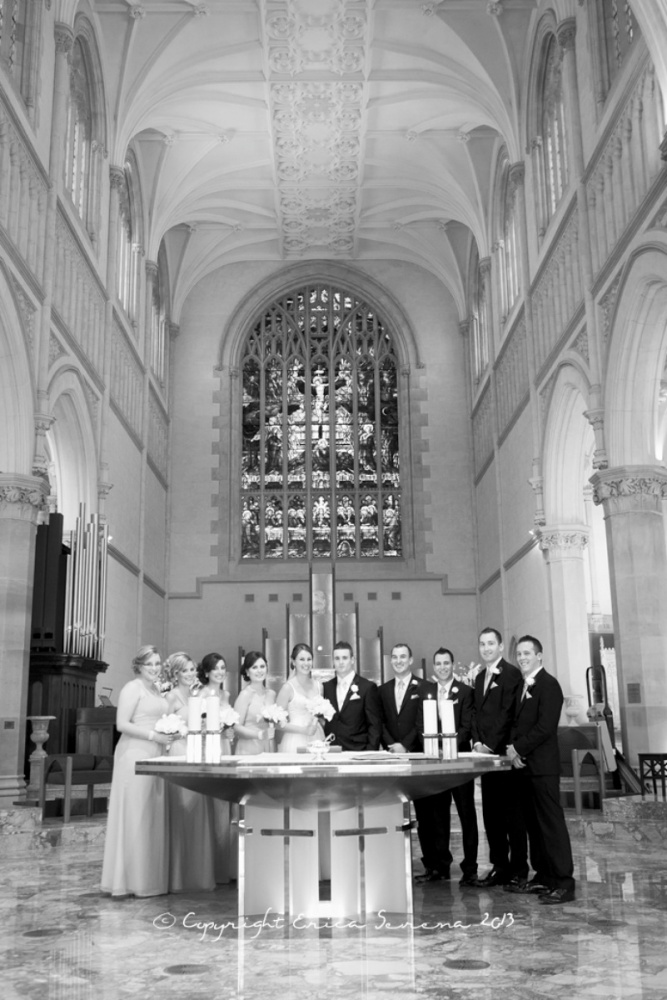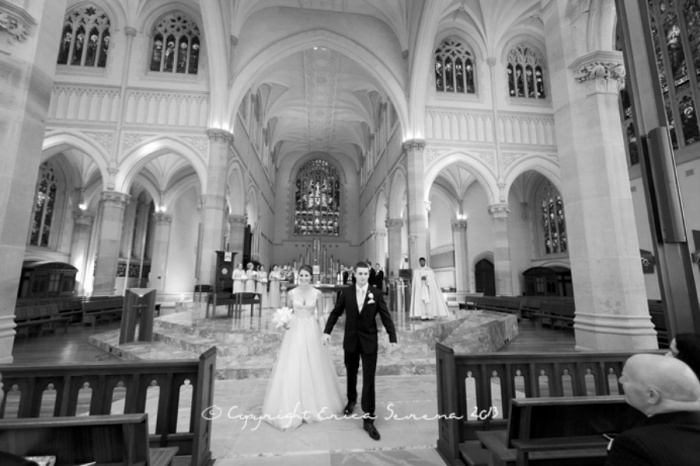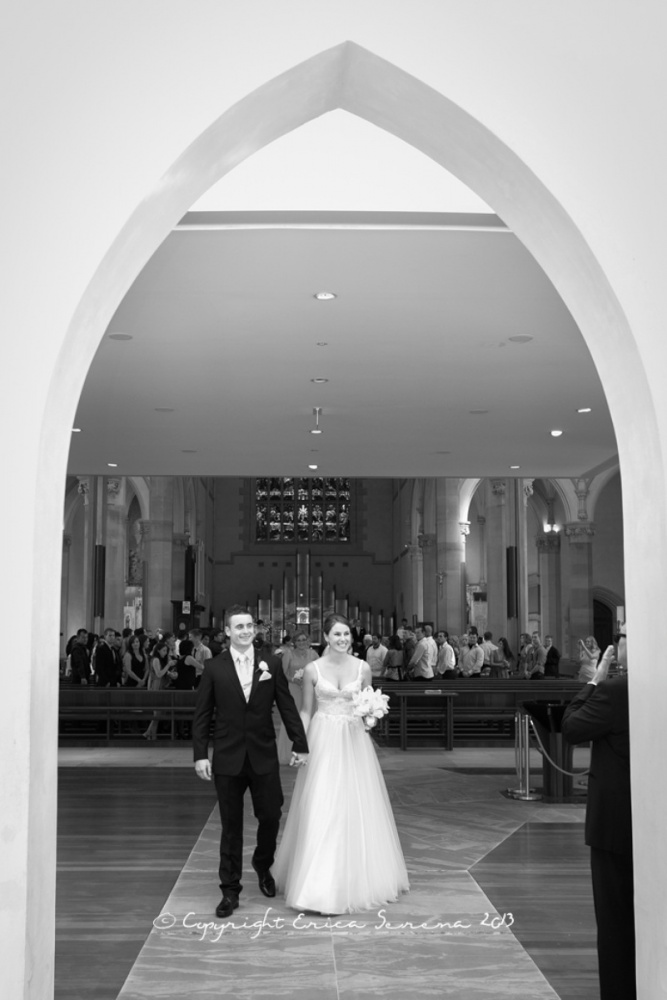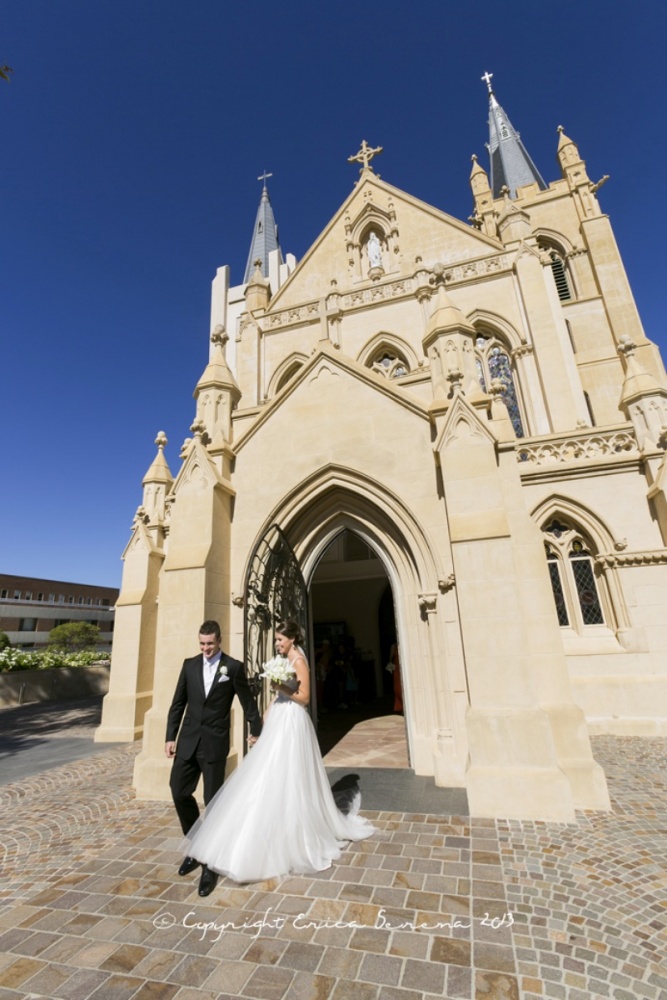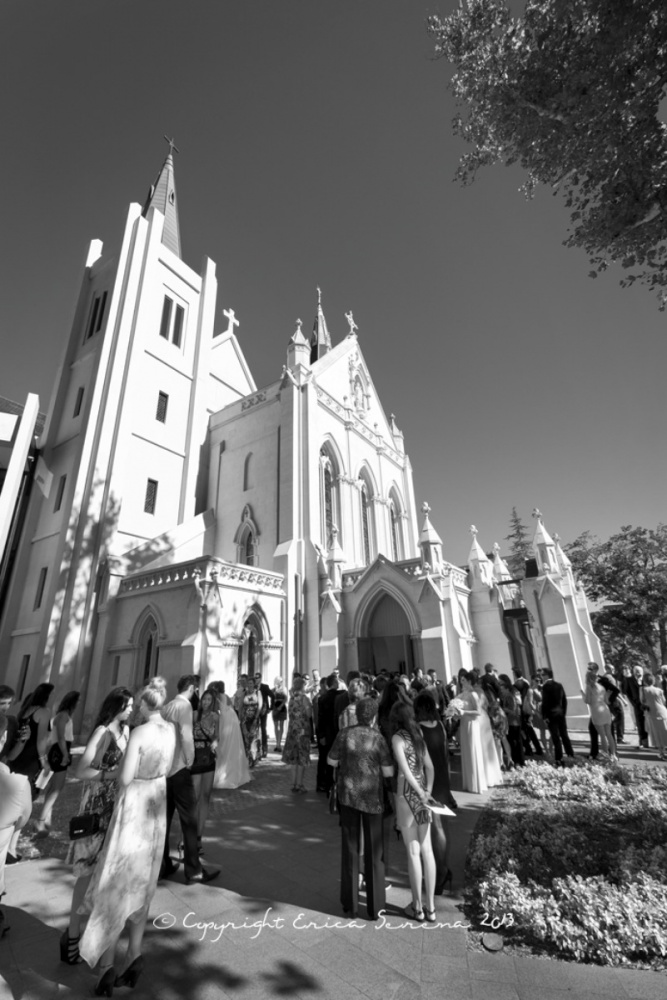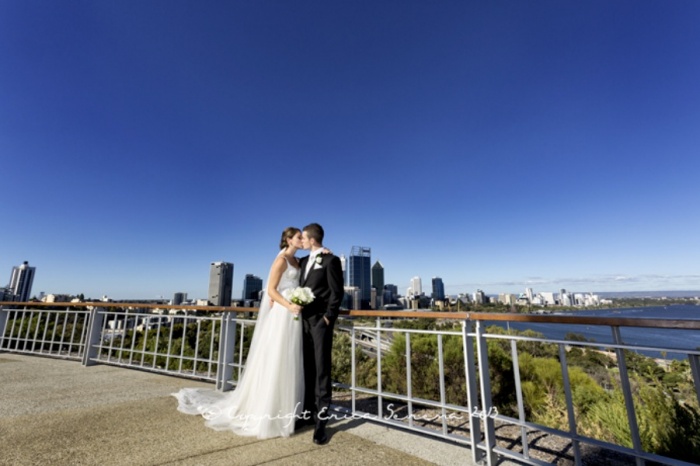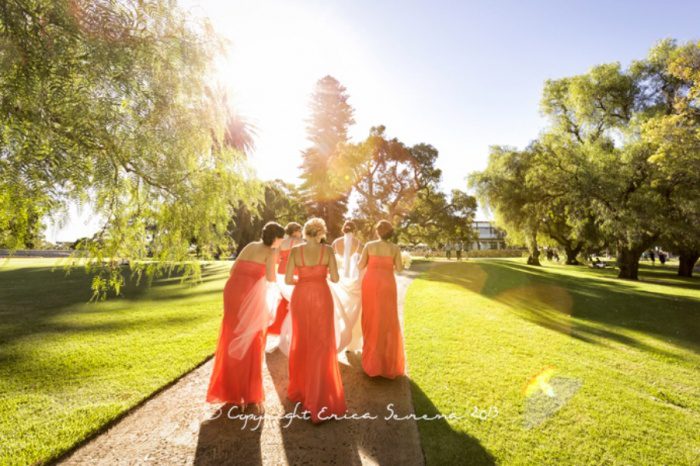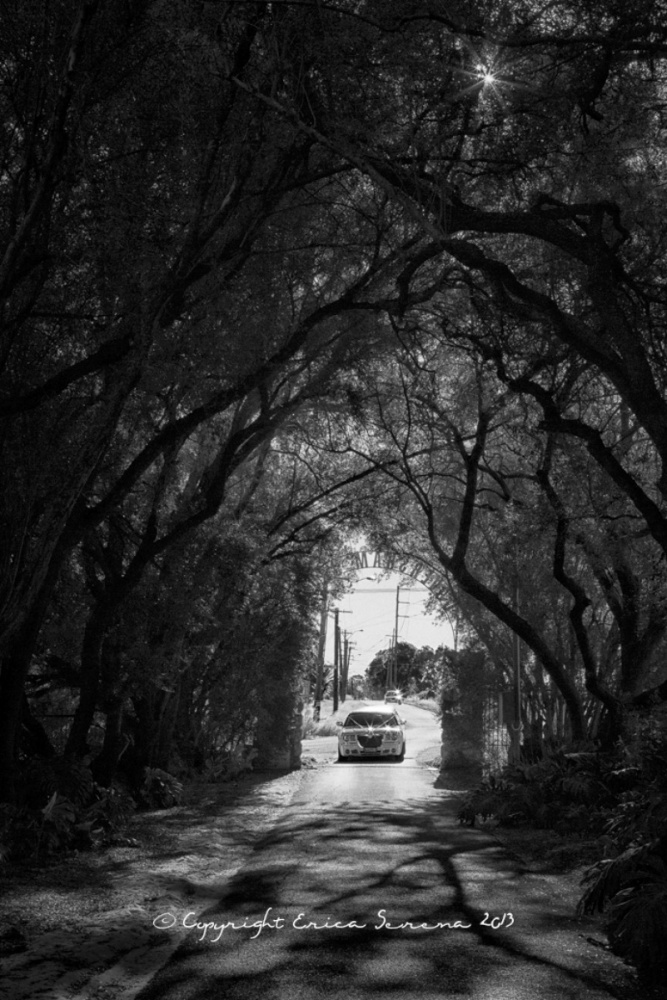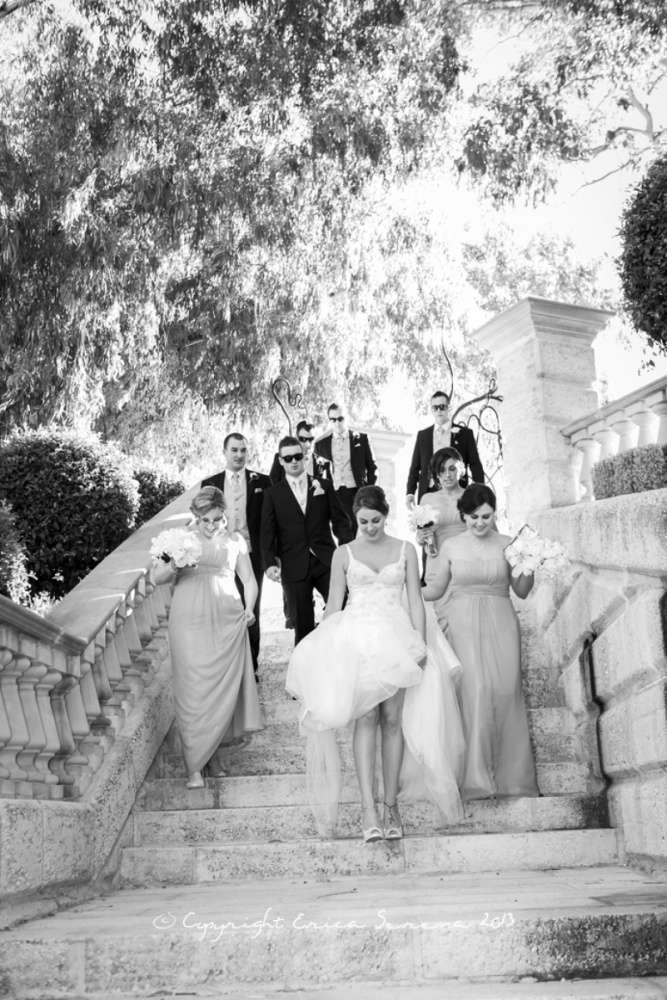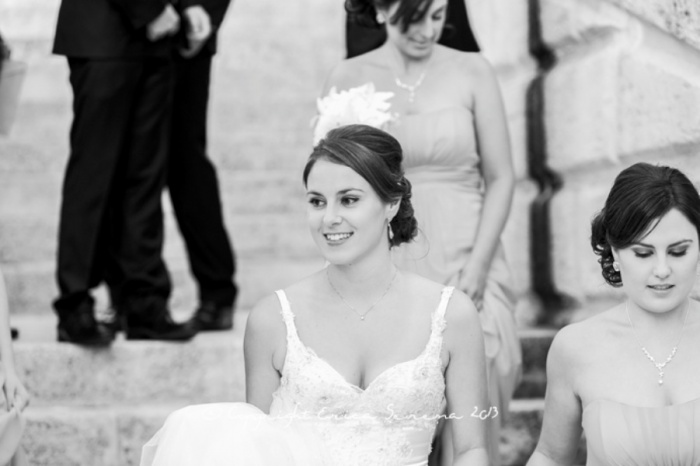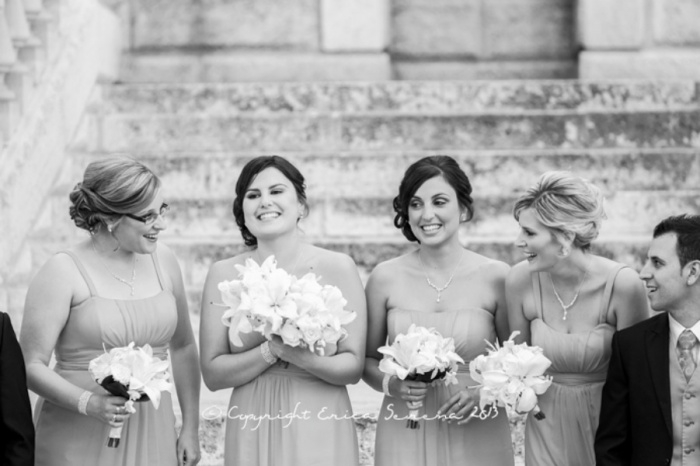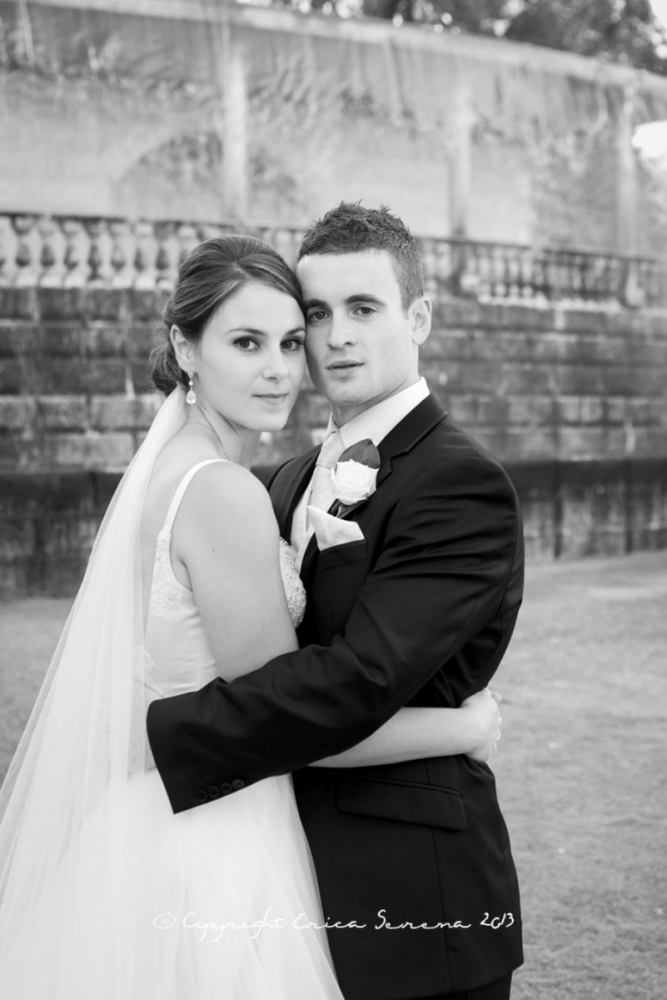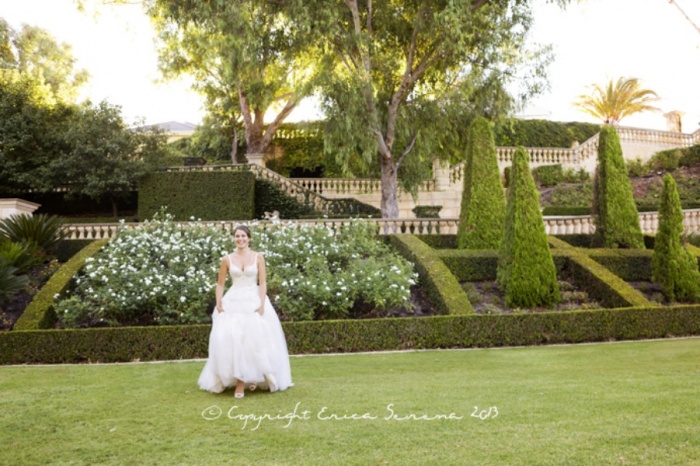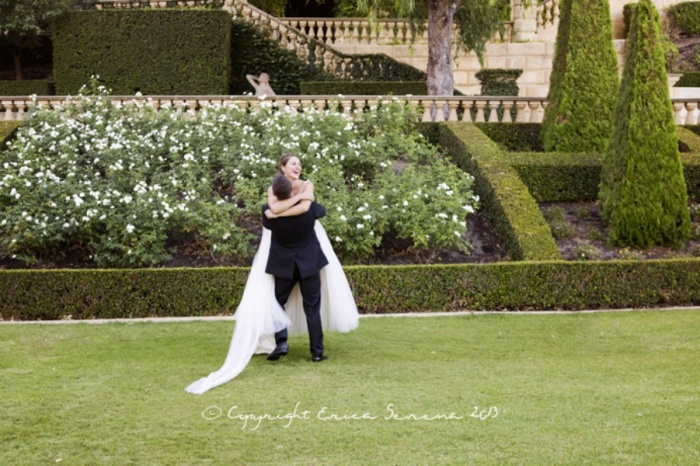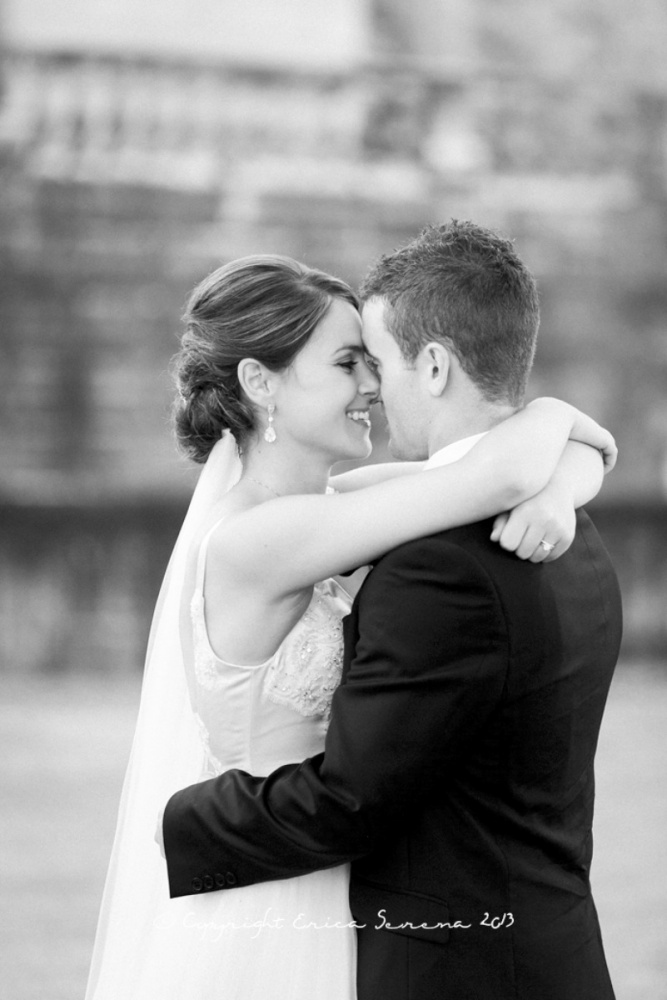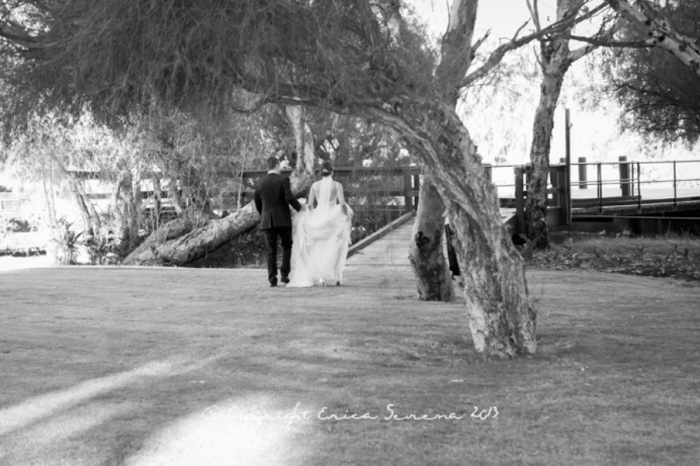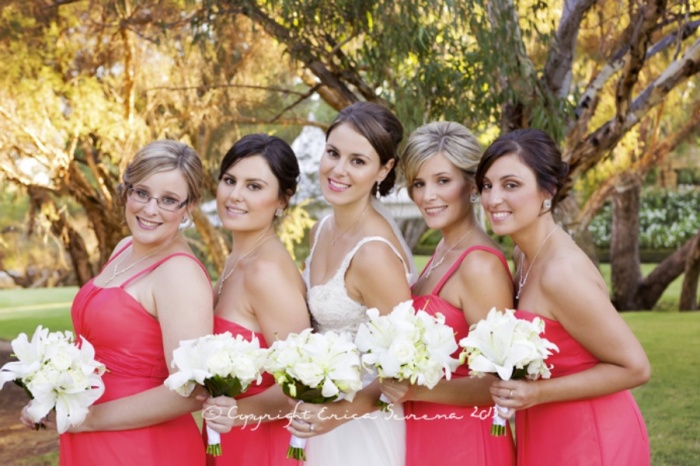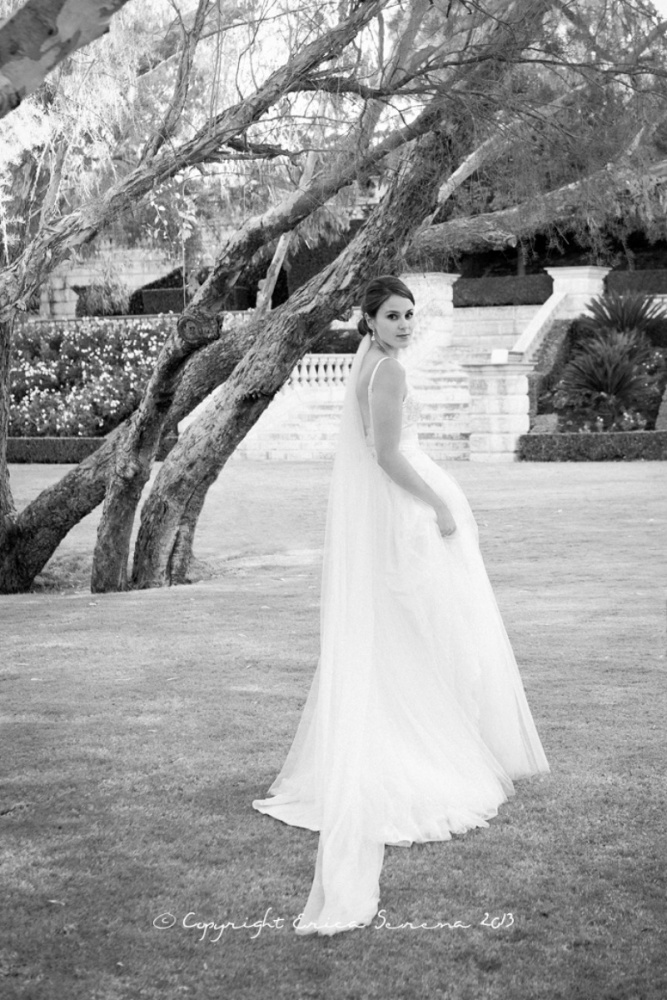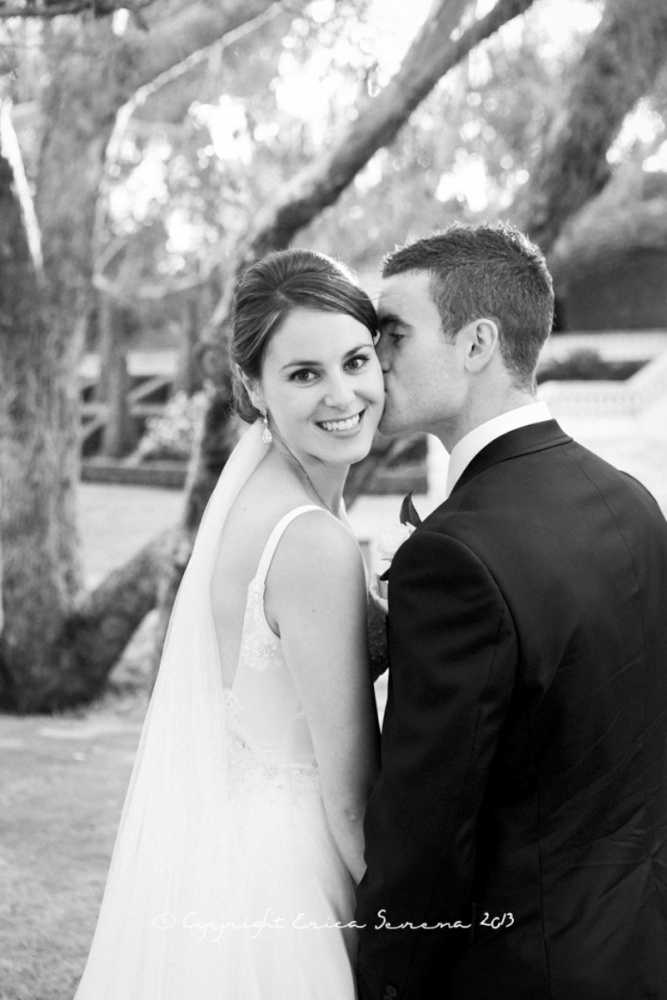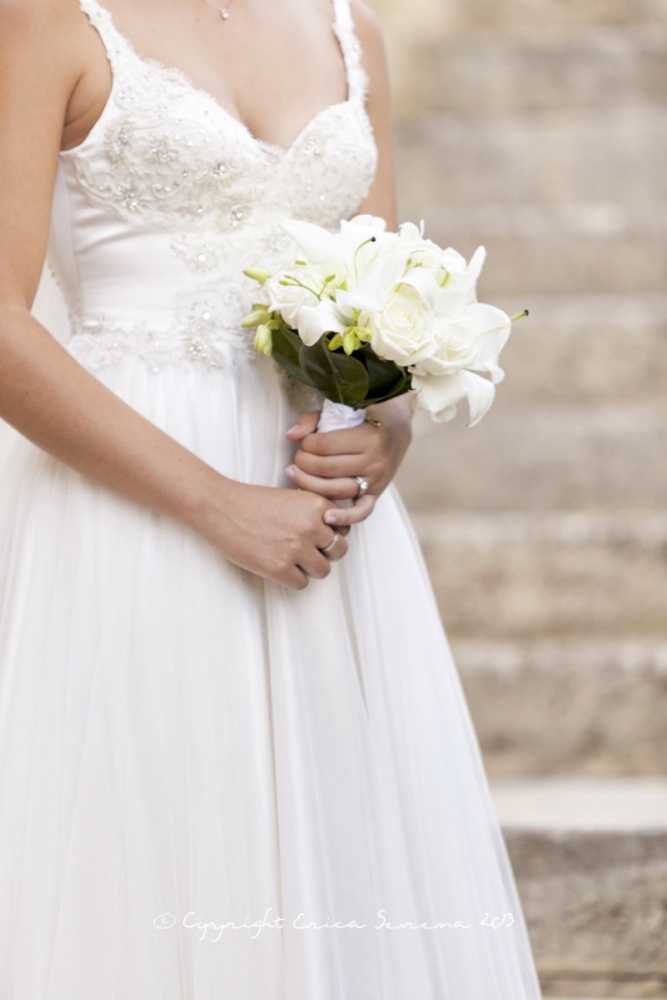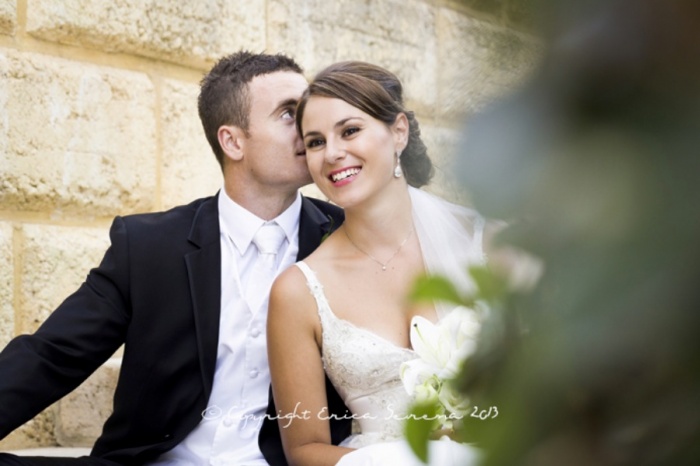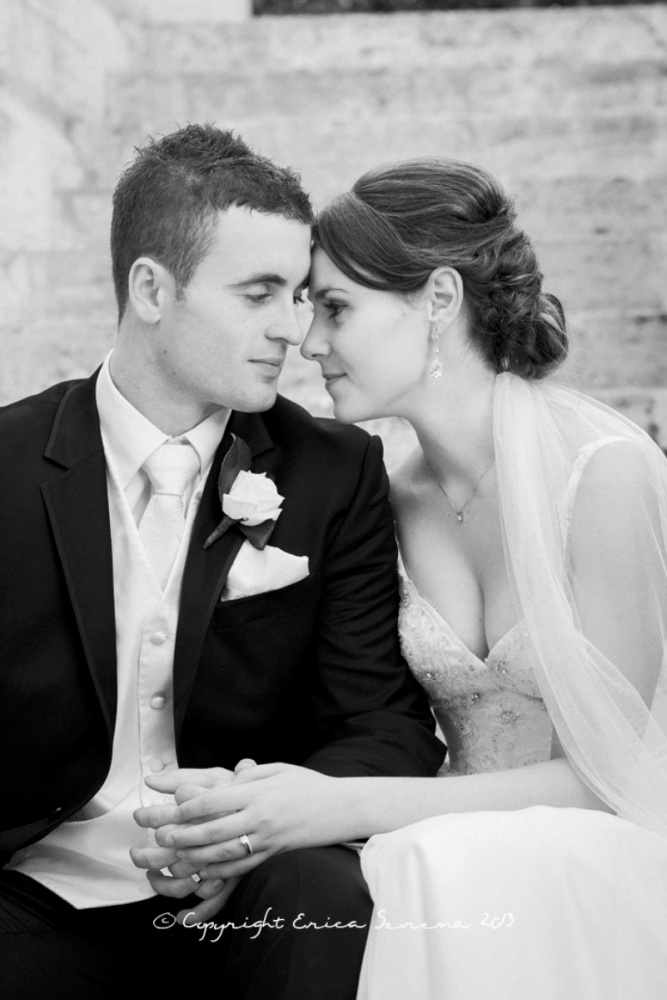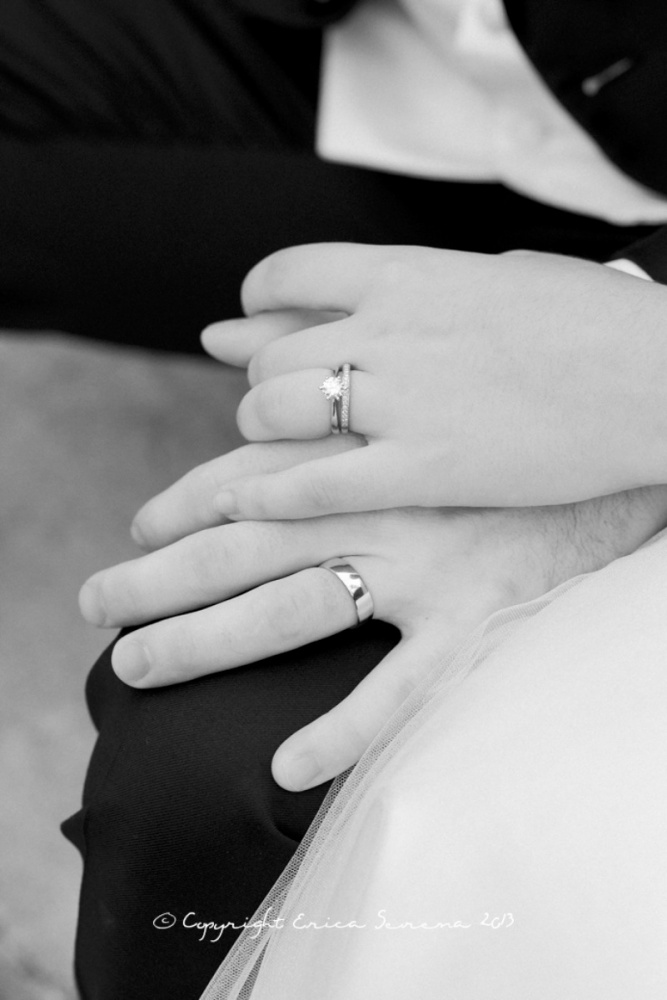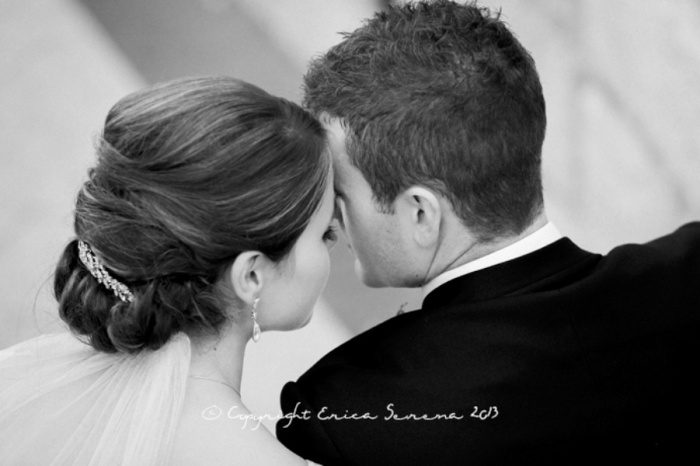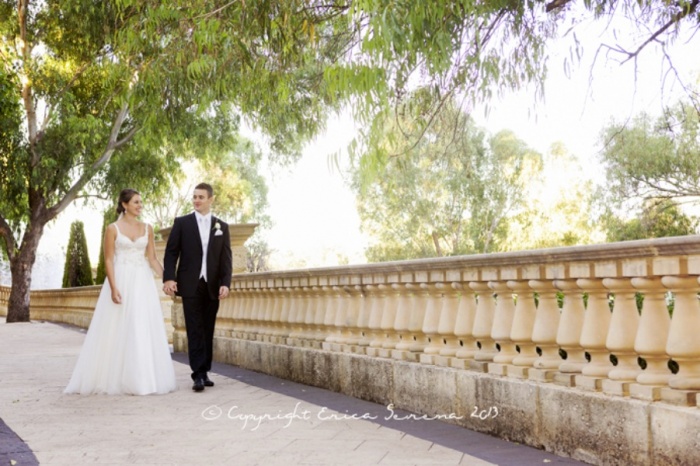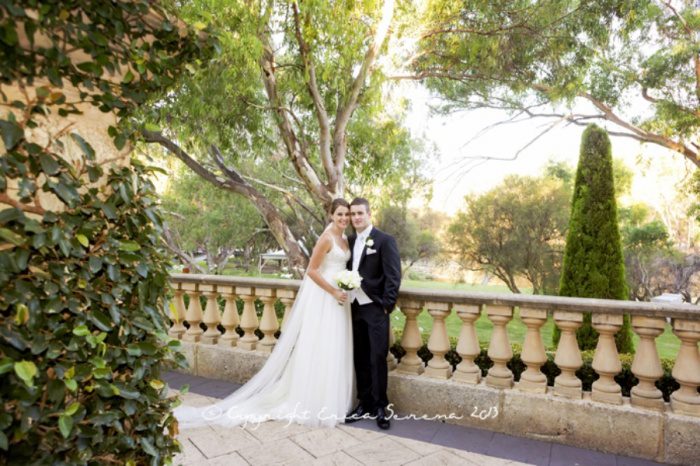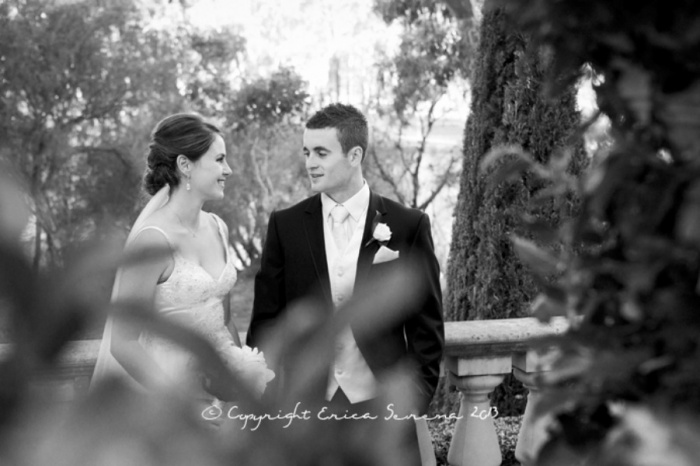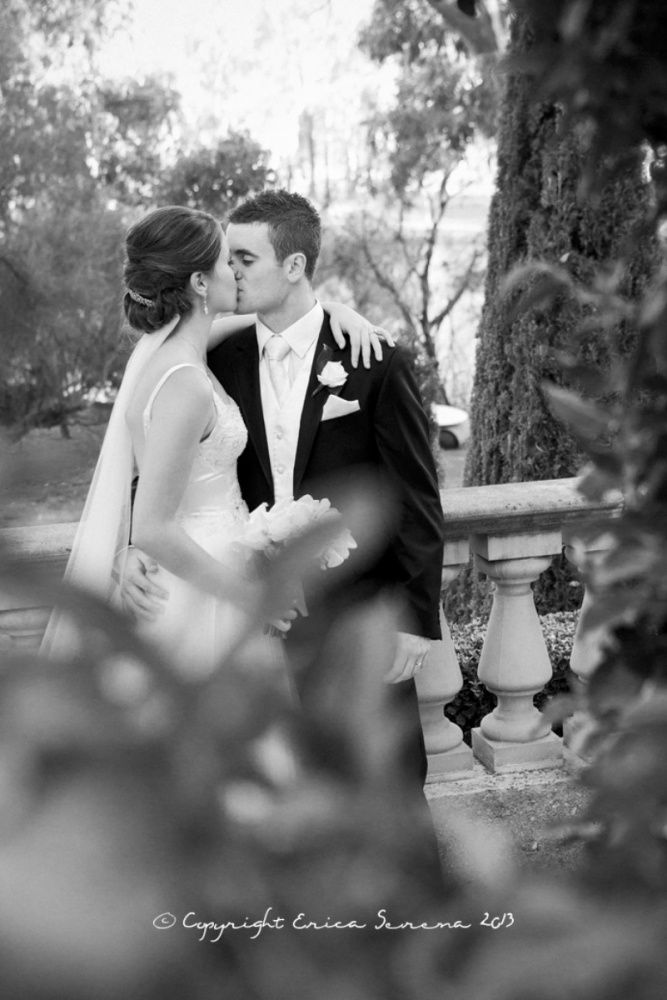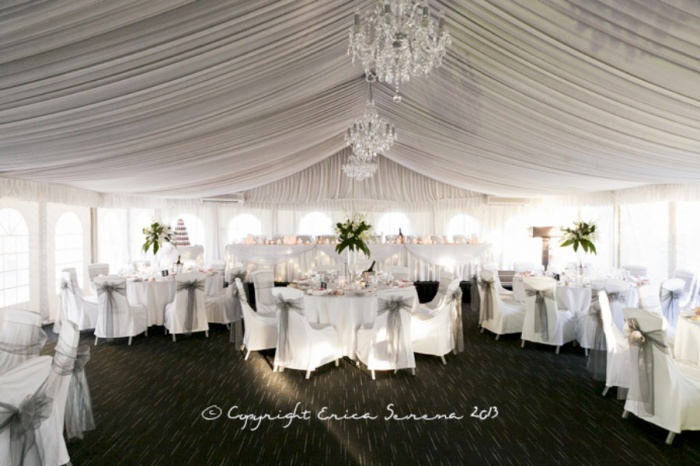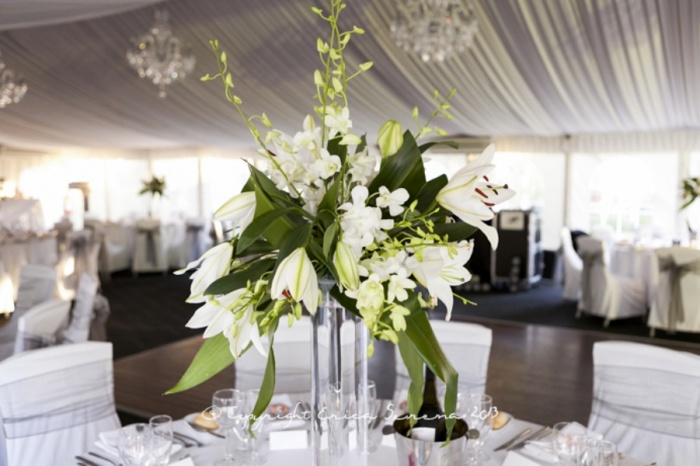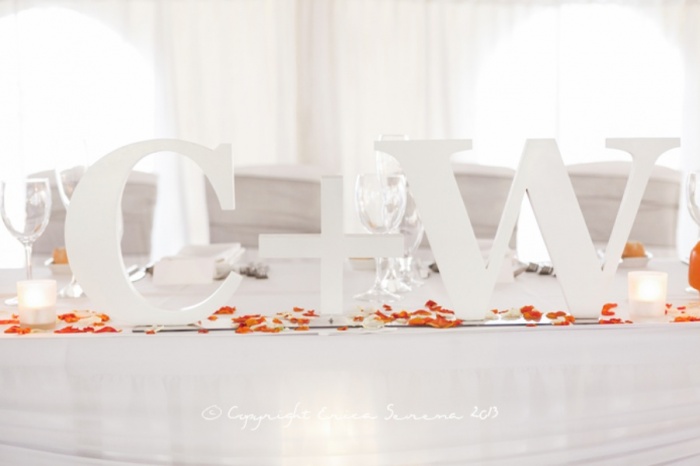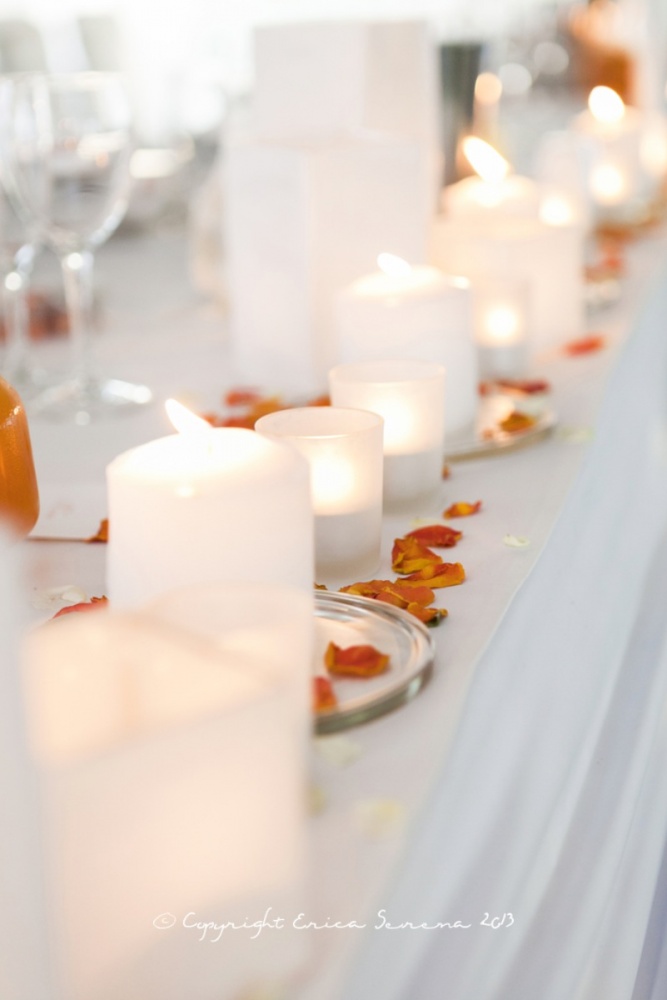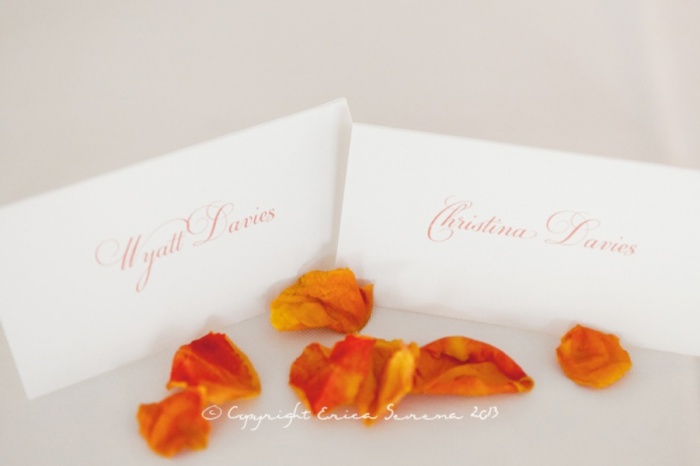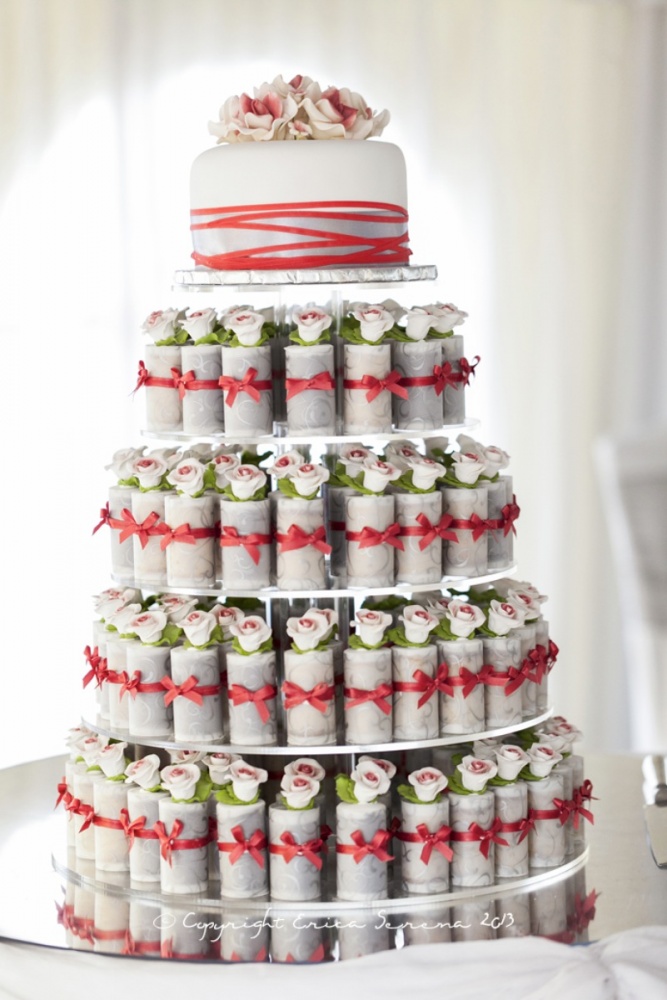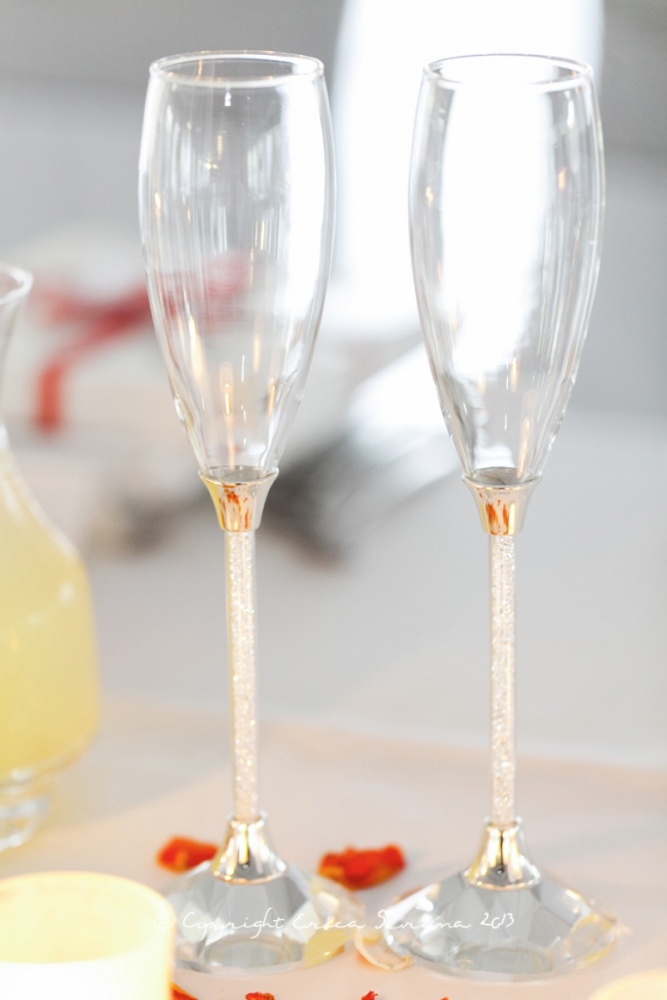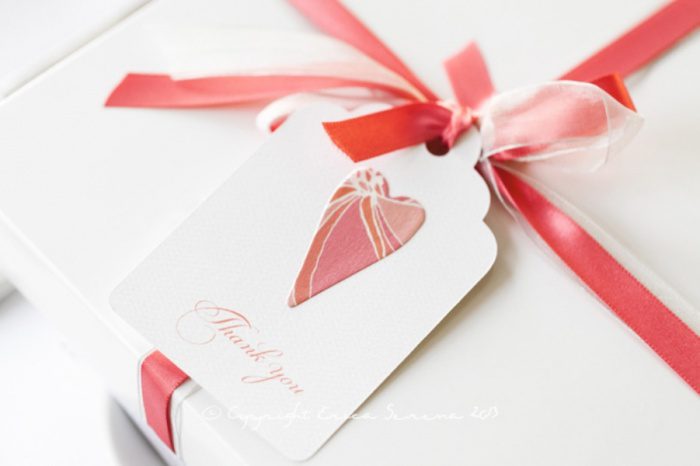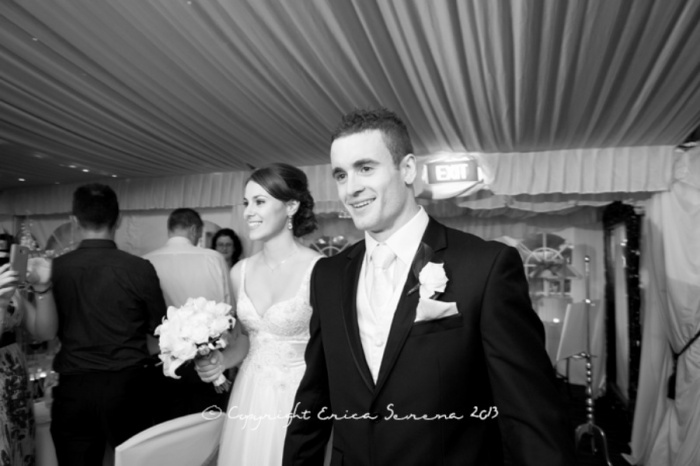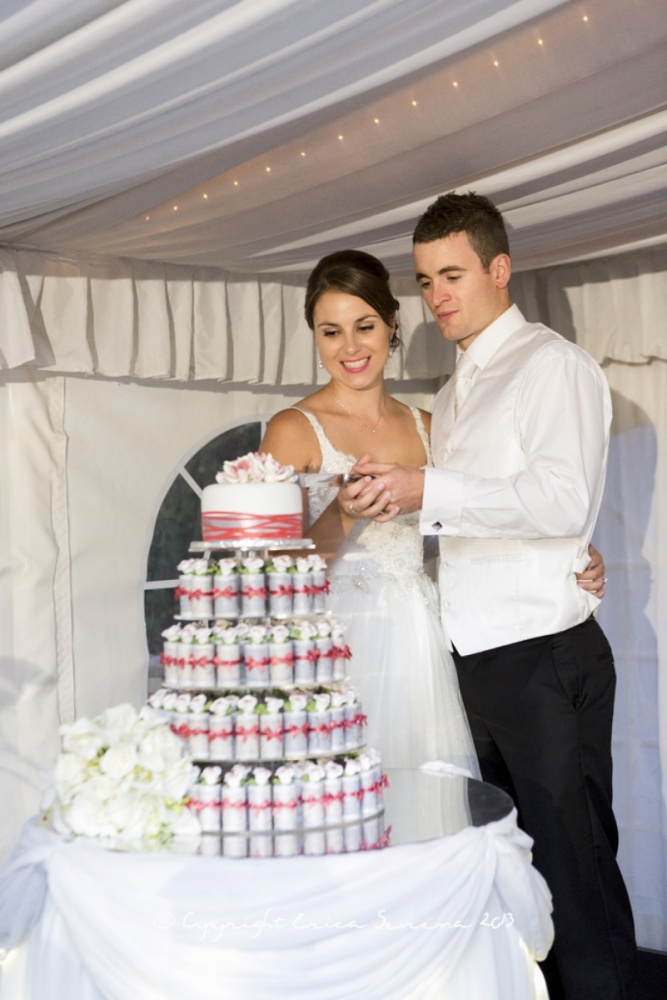 SUPPLIERS:
Wedding Dress: Pallas Couture
Groom's Outfit: Ferrari
Flowers and Reception Decorations: Bridal Creations
DJ: Da Doo Ron Ron
Cake: Avanti Cakes